When it comes to wedding dresses, every bride has a dress on her mind that she has always wished to wear. However, there is a reason why you should explore all possible dresses and not just the one you've always wanted, there might be a design that will suit your hair color, skin tone, figure and a better design than the one you've always been dreaming of.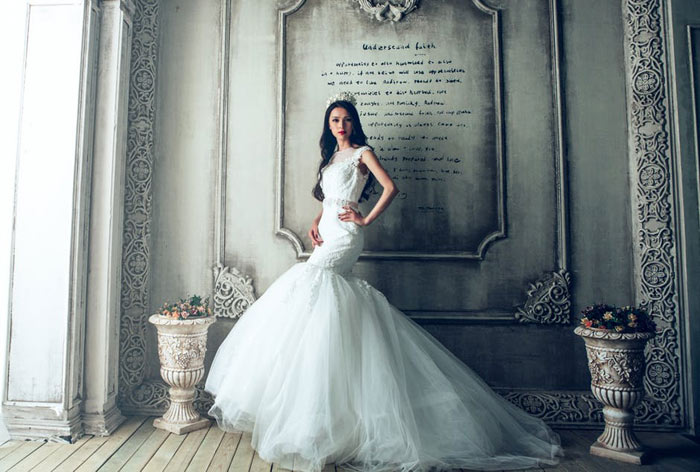 Experts recommend that, when purchasing a wedding dress, you bring along ideas and designs of dresses you'd like; it will, however, not hurt to explore. It pays to be flexible, this way you will not miss out on anything. Wanting something you see on a model or a hanger is different from liking something that's on you. Your body type might be different from the models hence you won't have similar looks. Trying on various dresses is helpful, something that you try on might steal your heart.
A mermaid wedding dress is something that would fit almost every woman – let's find out why!
Mermaid dresses bring out your natural curve. Mermaid dresses hug the chest all the way to the waist, unlike A-line and ball gowns. This helps create the hourglass figure. The fitted necklines compliment the upper parts. This dress also helps focus on your waist.
Mermaid dresses are the best choice for petite brides. These dresses are great for smaller brides because the long bodice will add length to their body. Full skirts can be overwhelming, especially on small brides. Mermaid dress is the best choice for small-bodied brides. Also, pick a slim skirt.
Mermaid dresses add allure. This is a dramatic and both stunning look that can be paired with a daring, or a modest neckline, the choice is yours! You can select add a beaded look if you wish, but these dresses already have their own drama in the bodice design. This creates interest on its own.
They are modern. If you're concerned about the trend and the current style, mermaid dresses are a perfect choice. This is a stylish design dress choice and can still be fitted as a classic look by adding antique lace and nods.
It will give you a memorable look. All brides want to stand out, be the center of attention and feel like they have made an impact on their guests' attendance. A stunning dress is the best way to do this. A well fitted and daring mermaid dress is like a charm, try it!
They are available. Finding a mermaid dress is not a hustle, at the Madame Bridal Dresses, you will find the mermaid silhouette wedding dress, they have all designs of mermaid dresses you will need, and at affordable prices. Get a dress of the best color, fabric, and design for your big day, nothing should go wrong. We make sure to offer the best advice and services.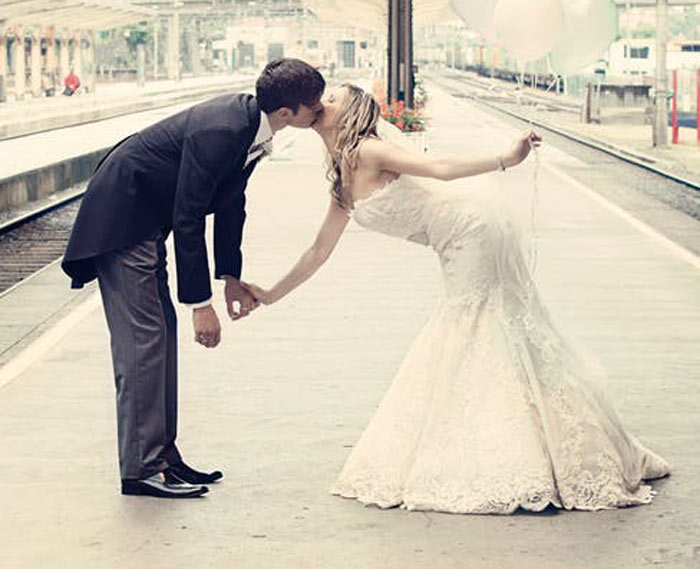 If you want a daring dress, a modest dress, a dress that hugs a little less or so much, opt for a mermaid dress. Nothing goes wrong with mermaid dresses!