It's great to finally be able to get outside and enjoy fresh air and the early joys of spring. After spending months cooped up indoors and bundled up in bulky winter clothes, it's a relief to shed the heavy stuff and jump into something lighter, brighter and more cheerful.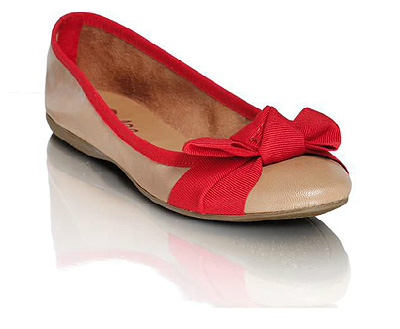 Open spaces, common greens and city parks are coming into bloom, the sky's blue and the sun's shining. For young families, couples or groups of friends, a great way to celebrate the arrival of spring is to gather together for a picnic, sharing favourite foods and maybe a bottle of wine. As the British weather can be a little unpredictable, wearing the right clothes will ensure you're comfortable and can cope with sudden changes.
The Right Shoes
Bridging the gap between seasons needn't mean putting together an outfit of mixed-season wear. It's too early for sandals, but closed flat shoes or pumps have a summery feel while still keeping your toes cosy. Avoiding heels when you're picnicking on the grass also makes it easy to walk and you won't damage your expensive shoes when they sink into the turf.
Jeans and Tops
If you're not ready to get your legs out just yet, the lighter-coloured pastel jeans are on-trend for the spring season and give a nod to the coming balmy summer days while still giving you warm protection from the odd cool breeze. They go perfectly with casual loafers and if the day turns particularly warm you can forgo socks or knee-highs and roll up the legs for an instant cropped-trouser effect.
T-shirts or light blouses alone may leave you feeling a little underdressed in the early weeks of spring, but by layering garments you get the best of both worlds.
Vest tops or camisoles make an ideal first layer. They're so light you won't know you're wearing one, but they'll trap warm air close to your skin, giving an extra barrier against chilly winds. Add a second layer of a soft, fine-knit sweater or a light sweatshirt. If your vest top is long enough, allow the hem to show beneath the sweater for a little casual, added interest in the hip area.
Jackets and Handbags
Jackets in soft pastel colours make perfect transitional pieces. Warm enough to ward off changes in the weather but light enough to look smart in bright sunlight, they're ideal over maxi skirts or jeans and the loose-fitting styles today make them easy to wear and move about in. Look for button details on the cuffs, collar and shoulders in the trench-coat style. They'll take you smoothly through spring and into summer.
For handbags, look for large classical styles in soft, pale brown leather. The brighter days demand lighter colours in both clothes and accessories, but we're not quite ready yet for high-summer bags. Large bags are also perfect picnic accompaniments since their larger capacity means you can easily carry all the extra bits and bobs you might need.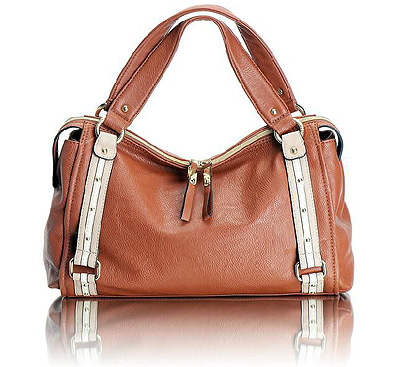 Final Touches
The finishing touch to the outfit is a simple and minimal accessory to tie everything together. Choose an understated piece of jewellery, like a silver choker necklace, or a chiffon scarf to transition from chunky winter snoods. You don't want to overshadow your outfit with too many accessories, but a simple accessory or two will give you an effortless edge, and make you look ready for Spring.
Our guest blogger is an avid fashion blogger and experienced copywriter from the UK. She is currently writing on behalf of heritage handbag and footwear brand Jane Shilton, and loves to share her knowledge on fashion through content on the internet.