A cloak is an indispensable item of clothing during the rainy season. This is a perfect assistant in windy and cloudy weather. Besides, it can change your appearance and make your look really cool. What models are fashionable and popular this season? We have selected only the most current trends!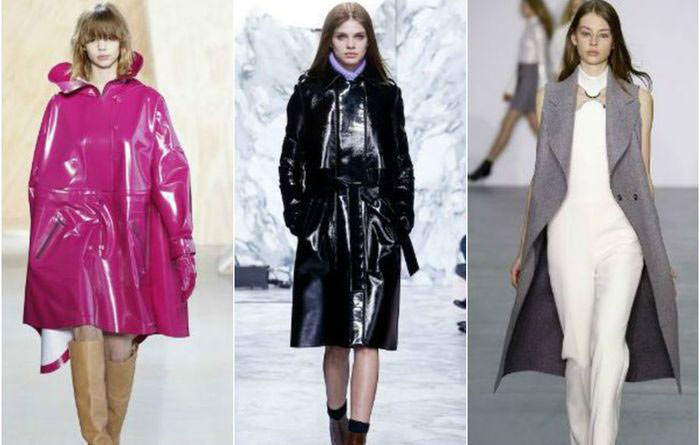 Black leather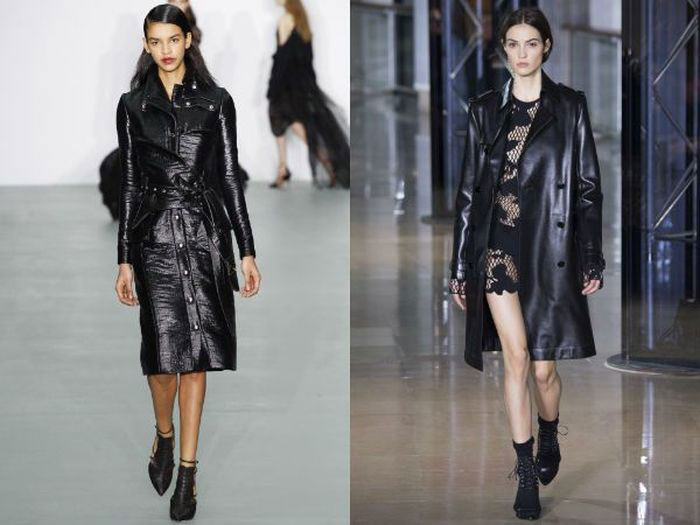 Leather things look stylish and solid and never depend on time and trends. Especially if we are talking about black-colored products. This fall, you cannot manage without them: almost every collection includes a coat of black leather. It is not only practical, but also very sexy.
An ideal solution for the autumn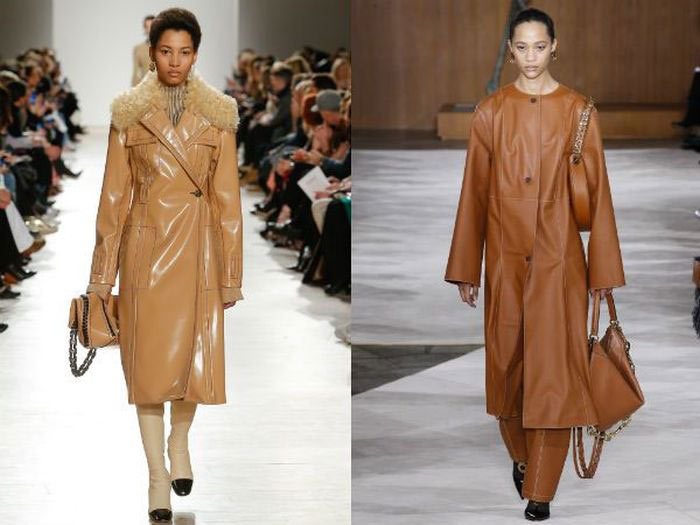 Despite the fact that a black leather coat looks great in all respects, some designers decided to experiment with color. They offered a lot of interesting options. For example, eye-catching light brown models could be seen on the catwalks. Raincoats, made in yellow, blue or green color, look very unusual. They definitely deserve your attention!

The maximum length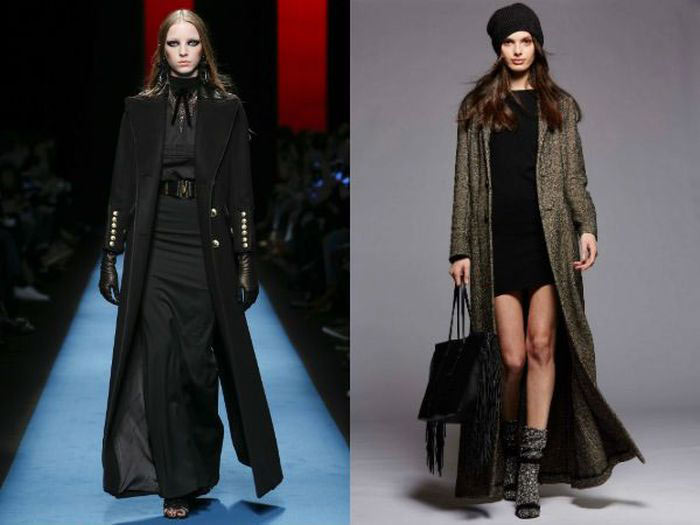 This season's fashionable coat length may seem totally impractical to many people. This may be true, but the raincoats reaching ankles look really impressive. They make the image mysterious and interesting, so you should try the maximum length at least once.

Without sleeves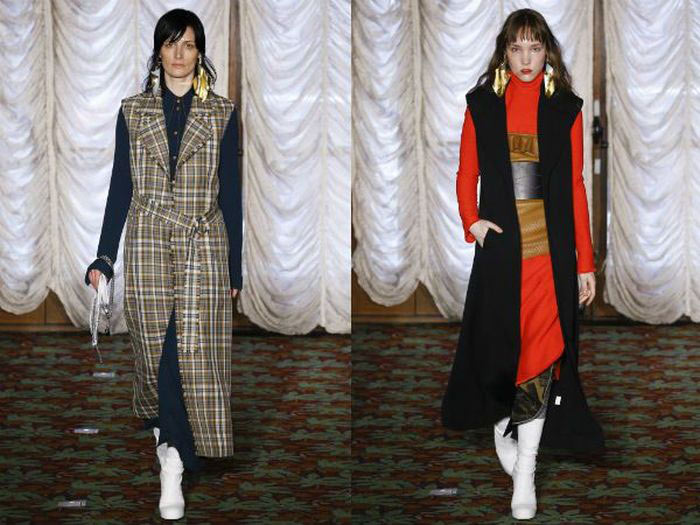 Another not very practical solution is a sleeveless coat. This fact, however, does not bother many fashionistas and designers. They cannot resist the originality of this clothing item. It will definitely attract attention and point to the owner's extraordinary style.

Trendy ponchos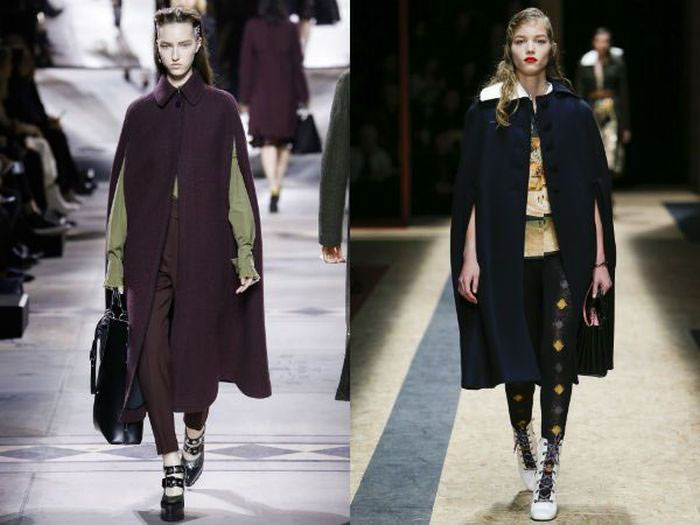 Ponchos were especially popular in the period of the 1960s and 1970s. Then they were briefly recalled in the early 2000s and are back in fashion again today. However, the classic version of cloaks and coats has been reconsidered. Such clothes look very elegant and attractive now.

Oversized models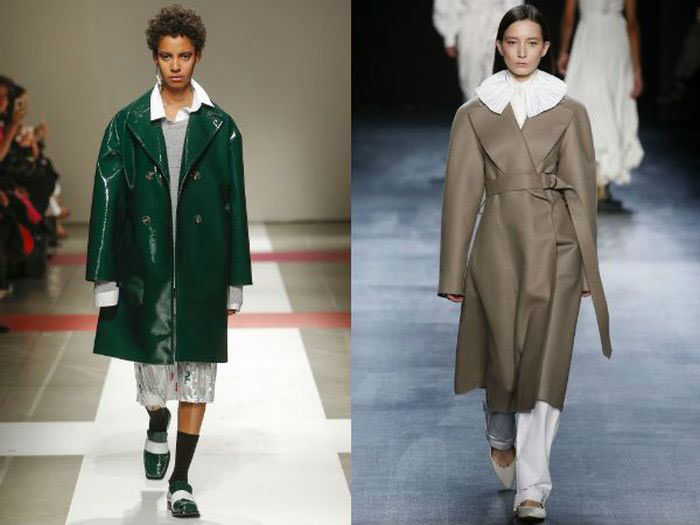 The clothes several sizes larger than you need are relevant again this season. This trend is influenced by the '80s and '90s, when such garments were highly demanded. Of course, not every woman will dare to put on an oversized coat, but fans of the sporty style will surely find them perfect.
Practical materials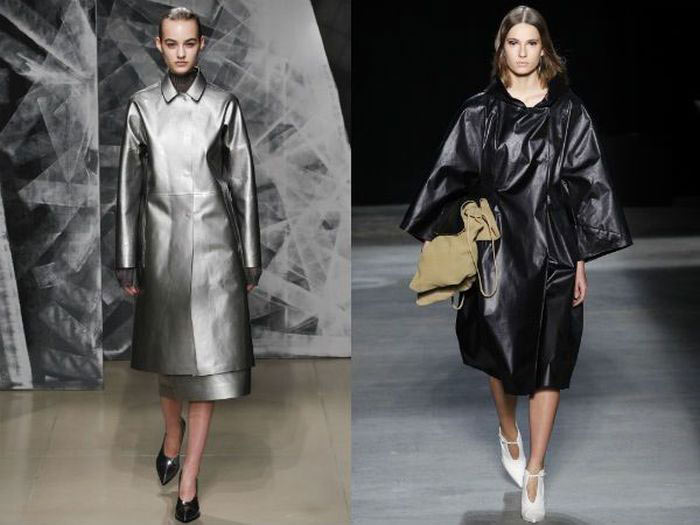 This season may be characterized by not very practical trends, but they still include the ones that fans of comfort will admire. For example, coats of waterproof and wind-resistant materials, such as nylon, spandex, patent leather.