The Marchesa fashion brand, unlike the vast majority of their colleagues in American fashion industry, is engaged, first of all, in the creation of evening collections – elegant evening ensembles and luxury Marchesa cocktail dresses have long won love of discerning Hollywood stars.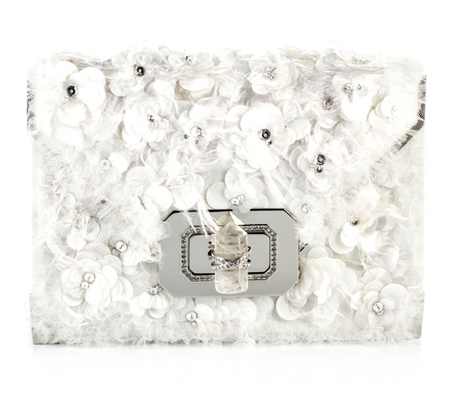 The new evening bags collection provided by Marchesa in anticipation of the autumn-winter 2012-2013, became the "business card" of the brand.
This collection of impressive decorative handbags from Marchesa cannot be named standard – so beautiful and exquisite the accessories are, and so fine the work of the designers seems to be. Skillful gold thread embroidery on the noble velvet with a soft sheen, a sprinkle of sparkling semi-precious stones, which form complex patterns, expensive exotic reptiles' leather – all this makes Marchesa accessories worthy of the most luxurious evening ensembles.