The art of high fashion has been predicted its doomsday since the 1970s, when Yves Saint Laurent gave a start to pret-a-porter fashion. Contrary to these predictions, high fashion continues to create new pages in the history of highly artistic couture and even extends its boundaries. It is known that the Paris Haute Couture Syndicate, which has been existing during the latest years almost in the rank of "an island state" in the "sea" of mass production, has involved some new names.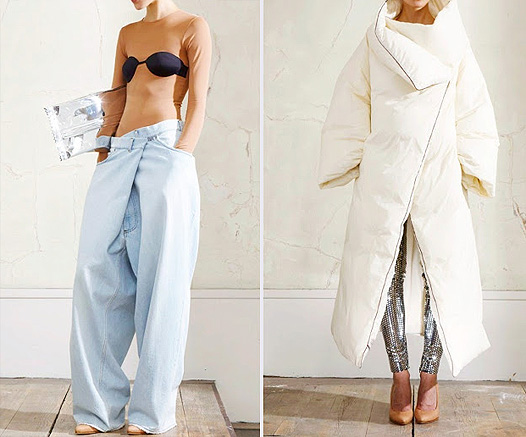 From now on, the elite fashion world, which includes Balmain, Chanel, Christian Dior, Christian Lacroix, Emanuel Ungaro, Givenchy, Hanae Mori, Jean Louis Scherrer, Jean-Paul Gaultier, Lecoanet Hemant, Louis Feraud, Thierry Mugler, Torrente, Yves Saint Laurent, Viktor&Rolf , has admitted Maison Martin Margiela and Alexis Mabille. The decision was taken after considering applicants for membership in the Syndicate according to multiple criteria, including the size of the studio, the number of fashion shows, the percentage of manual and mechanical work in creating clothing, and stable release of two obligatory annual collections besides couture lines.
Here re can remind you that the first haute couture show of the works designed by Maison Martin Margiela took place in July last year, and Alexis Mabille has been presenting haute couture lines since 2008.
Starting from 2005, haute couture has been on the rise along with the whole industry of luxury. For example, the Givenchy brand, which had been barely alive two years before, resumed haute couture shows and announced an increase in the number of orders in 2007 by 30 percent. A similar increase in orders was reported by the representatives of Christian Lacroix and Jean Paul Gaultier fashion houses.
Long live the High fashion!