There's something about summer that makes a classic shirt a necessary part of your wardrobe. Perhaps it's the abundance of colour, pattern and print that we embrace the second the sun appears, or it could just be that the perfect white shirt tends to give our body the natural breathing space it deserves.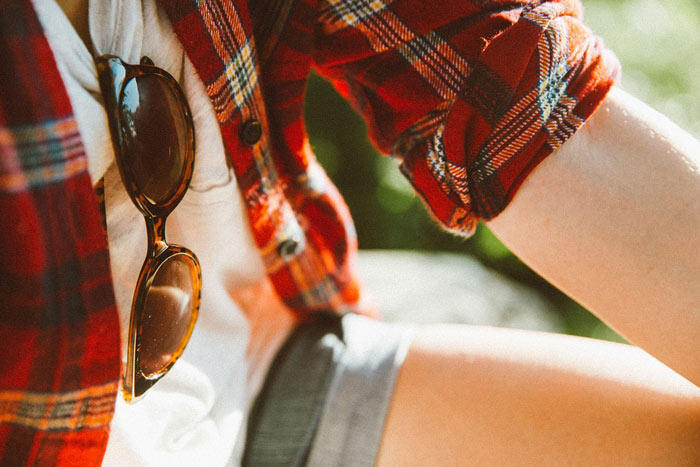 The shirt, once exclusively a formalwear piece, is now a versatile classic that features in every season and suits any day of the year. But come summertime it can be a little harder to think of interesting and suitable ways to wear a shirt. Sleeves rolled up, shirt tucked in or slightly unbuttoned, there are many ways to style your shirt for the summer. Whether you prefer a classic cut, a linen shirt or something rather more abstract, like an abstract collar, we've highlighted a few ways to embrace the shirt in all its glory this summer.
The buttons
How many buttons you have done up, or undone, can prove a defining factor in whether your outfit channels smart, casual or a mixture of both. Generally speaking we'd suggest you unbutton for the summer months, your body will appreciate the natural breathing space the sun so often makes it crave. The more casual you feel, the more buttons you can undo, and if you're feeling so casual you don't want to button at all, just make sure you're wearing something underneath you're happy showing off!
The sleeves
Rolled up, rolled down, your sleeves can say a lot about the rest of your outfit. Style a rolled up shirt with a pair of formal trousers and you're immediately channelling the smart-casual look often seen on the streets of Paris. Sleeves rolled down and buttoned up may not be a summer look with trousers, but with the right skirt or pair of shorts you'll be channelling that formal summer vibe.
The tuck
You're better off making a decision about the tuck of your shirt before your day starts. No one wants the creased and crumpled look of a pre-tucked shirt turned untucked shirt. The general rule of thumb is untucked for casual, and tucked for formal. Or if you really want to put a spanner in the works, tie it up or twist and tuck. For creases sake though, make your tuck decision and commit to it!
No matter how you style yours, make sure to stay ontop of the trend this summer and give your favourite button down an airing. After all, it's the most hard working item in our wardrobes for a reason!