There should be a business suit in every woman's wardrobe, and it is even better if the suit is not the only one. The suit will help you get a job and build a career, look professional and reliable.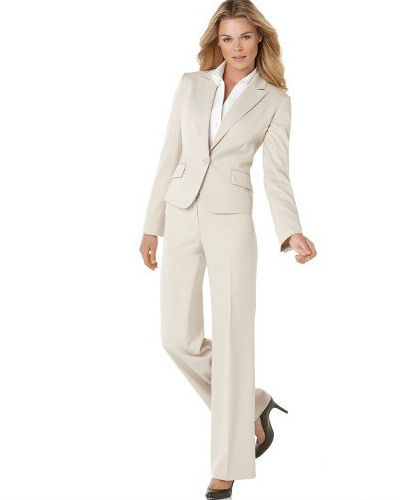 Do not neglect the business style: classic suits are a decent investment of money. Due to the fact that the suit is not cheap, you can try to find a jacket with a matching skirt and pants. Such a suit can do more than a good service. In the today's world, a woman can wear pants, but not in all offices, since the dress code sometimes prohibits it. Therefore, it is necessary to give preference to a suit with a skirt.
Color and cut of a business suit
When choosing colors, do not forget the immortal classics: black, dark gray, solid or pinstriped light suit will be ideal for any formal wardrobe. In addition, the calmer the color of the suit is, the more options for blouses and shirts it will give you to pick up.
The same can be said about the cut: skirts with pleating and a shorter sleeve will be out of fashion, and this suit will not last for a long time. Therefore, the money is not repaid. For this reason, business wardrobe is considered the most conservative one.
A business suit must sit perfectly. The skirt should be knee-length. A too long skirt will look too old-fashioned, and a short one – will look light and tempting. The sleeves of the jacket must end above the line of the wrist.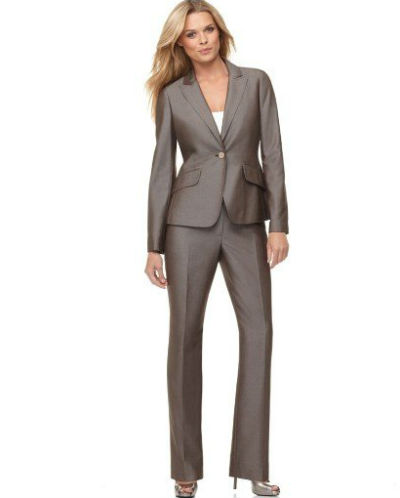 Details of the business ensemble
A shirt or a blouse must be quiet in color and cut. Traditionally, it is best to complement business attire with some options for shoulder wear: white or soft pastel shades. The main objective is the creation of a professional, discreet image, so it is necessary to abandon too colorful and extravagant clothes.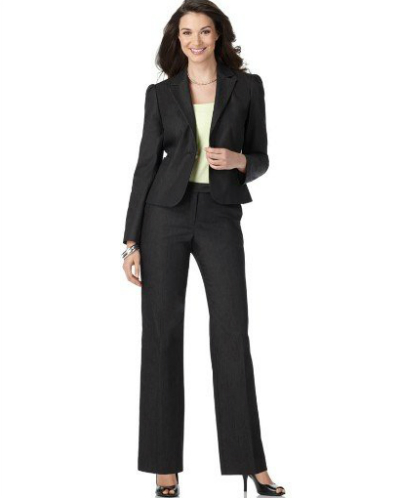 Shoes can save or destroy the whole image. As a final touch, the business image requires heeled shoes, but not too high. It is worth mentioning about the stockings: they have to match the color of the shoes. Bare feet are a taboo for a true professional.