Are you already collecting your wardrobe for the new season? If you want to demonstrate your awareness of the latest trends, here is a new idea.
Extra long sleeves are going to become trendy in the Fall 2015 season.
As usual, it all started from the catwalks during the Fall-Winter 2014-2015 season (Stella McCartney, Marc Jacobs). There were similar images at Winter 2015 shows (Altuzarra, Comme Des Garcons, Celine).
Street fashion has already accepted the trend.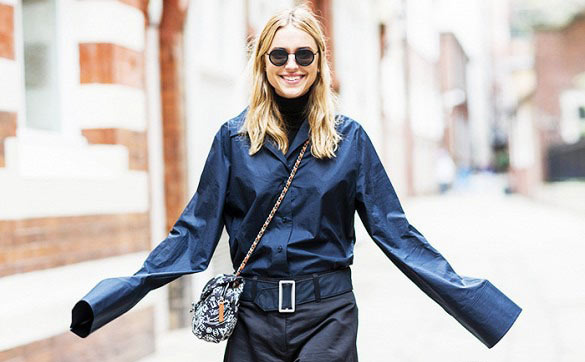 Manufacturers have supported it too.
So it is high time we fell in love with this trend and found something for ourselves in it. Have you already done so? Will you wear it? You still have time to get longer blouses.