After the hologram effect had been introduced on the catwalk, there appeared clothes and accessories with the similar effect in mass production. Do not be surprised to see these "products from the 1990-s" in stores. Feel safe to buy them. It's a real spring fashion trend!
If you have been watching the displays of spring collections, you might remember holographic items at the Burberry Prosum, Stella McCartney, Jonathan Saunders shows.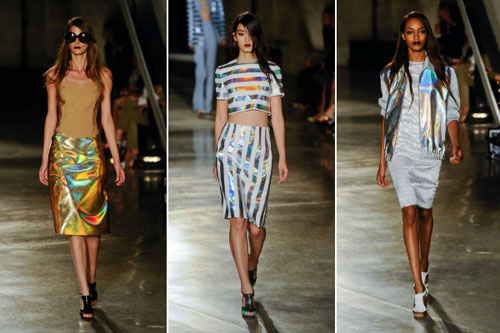 How to Combine Hologram Clothes & Accessories?
How to start wearing things with a hologram effect? You should not think about holographic dresses "a la alien." Try and start with some holographic accessory. Or with a single holographic thing (pants, jacket, blouse). The main distinguishing feature of these items is brightness and glamor at a relatively low cost. Synthetics is not expensive!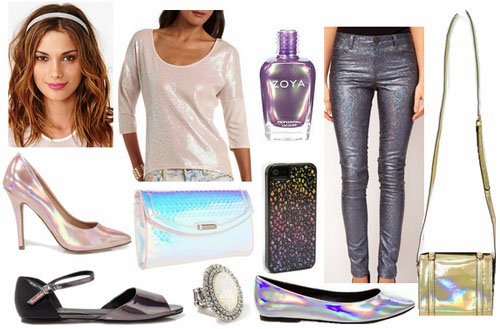 Hologram Shoes
Even during the last season, the usual Oxford shoes got brighter: a colored base or some other colored elements. This season has its special style – shoes with a hologram effect. We recommend buying them.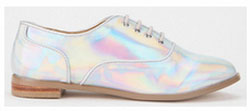 Party Style
Of course, a hologram item will become a great idea of a smart outfit for a party. Still, try not to get involved too much in the holographic effect since there should be only one item of this kind in your image (shirt, pants, jacket)! All the other things should be without prints, but with a smooth and uniform texture.