A series of H&M Divided Art collections presents T-shirts and trousers created by four graphic designers for the spring of 2012: comic shirts by Johnny Ryan, "African" graphics by Saskia Pomeroy, sketches from nature by Alexis Anne Mackenzie and "still lifes" by Fanny Gentle.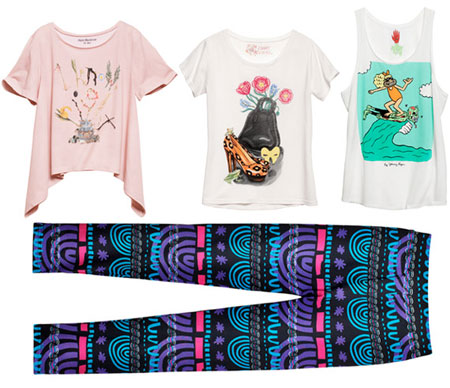 Divided Art Spring collection will update the wardrobe of any fashionista and will make the spring more colorful, playful, and unusual. Most of all, the collection will be enjoyed by the lovers of floral prints.
Divided Art Spring goes on sale in February 2012.