Italian actress Elisabetta Canalis believes that animals are a worthy reason for undressing. So she lent her unconcealed beauty to PETA for their new anti-fur ad campaign.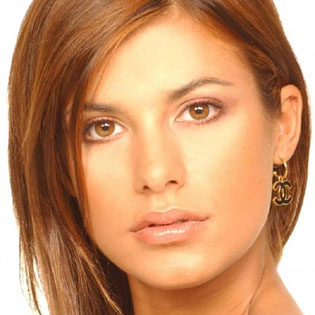 The 32-year-old TV host took off her clothes for the photo session readily because she still remembers well a documentary she chanced to see on TV at home when she was a kid. The documentary showed the different ways people killed animals for fur – by drowning, electrocuting, battering to death. It produced such a horrifying impression on the future actress and model that she made up her mind to never wear fur in her life.
The shoots will be out some time in the fall, but you can get a pre-peek of footage made during the session.
Canalis has been George Clooney's girlfriend since 2009.