Stylist of Guido Palau show has made flattering comments about the new Fall 2013 collection, presented in Milan. He says that Domenico Dolce and Stefano Gabbana really understand what every woman loves.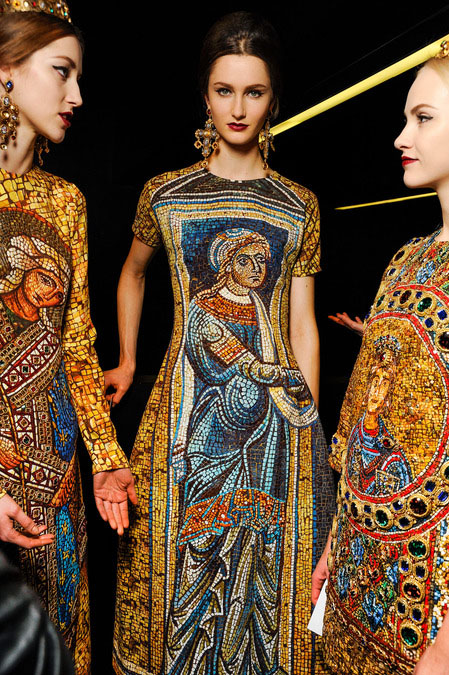 Dolce & Gabbana Clothes for FW 2013-2014
Domenico Dolce and Stefano Gabbana reaffirmed their predictability, having demonstrated astonishing luxury and splendor of imagination on the Italian theme. This time, the starting point of the collection included mosaics, jewelry and ornament in the Byzantine style that were reminiscent of the decoration of the famous early Christian basilicas in Ravenna.
Of course, the designers also included their favorite image of a Sicilian beauty dressed in lace.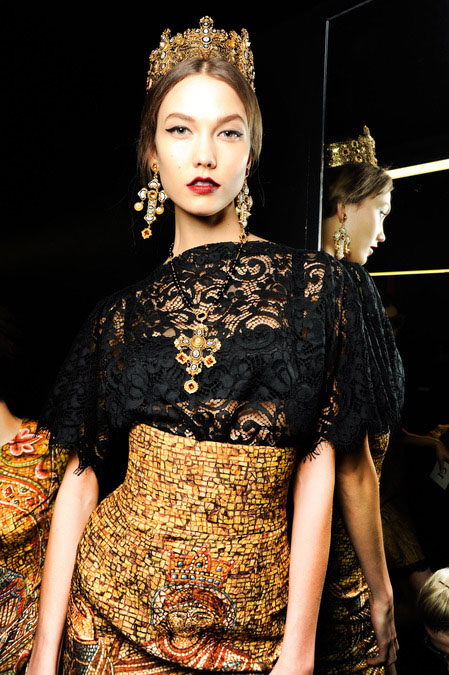 Dolce & Gabbana Makeup for FW 2013-2014
What kind of makeup will match such a wide range of dresses? It is not an easy task to choose it.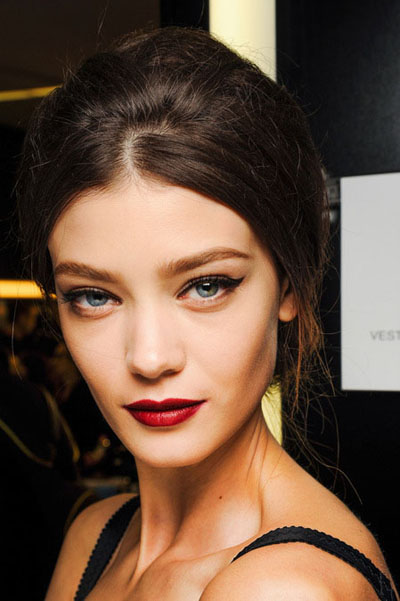 This problem was successfully solved by Pat McGrath, the makeup artist of the show. She found a clue in Sophia Loren, who adores Italian designers. It was her photo backstage that inspired Pat during the show.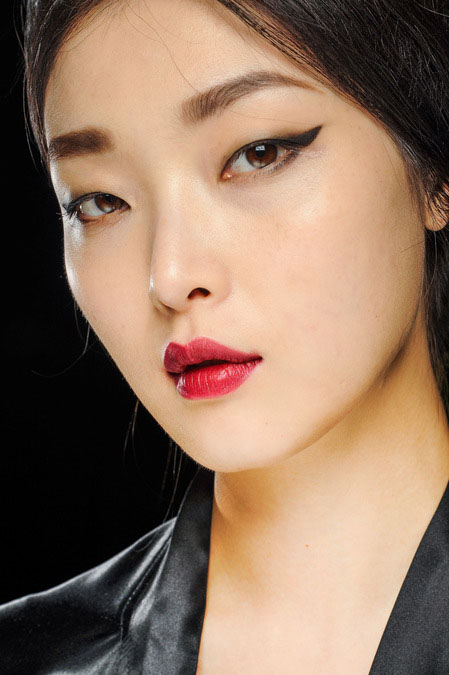 Lines on the upper eyelid and scarlet lipstick are the elements Domenico and Stefano will always appreciate.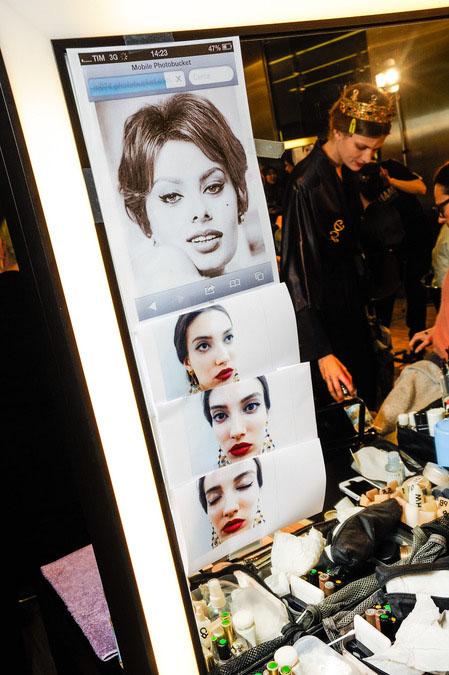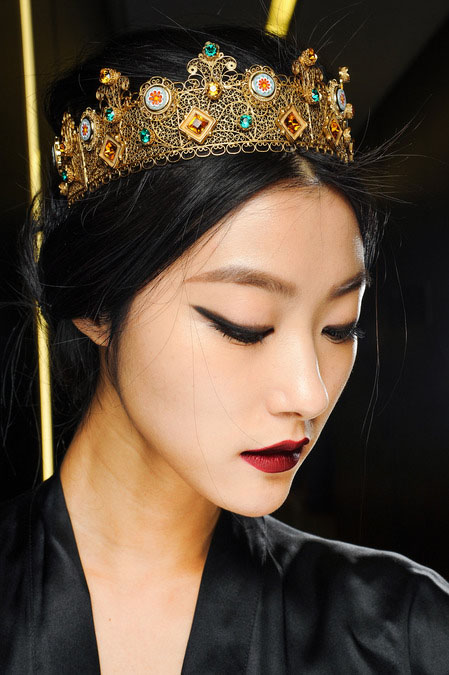 The lines on the upper eyelid are slightly softened and blurred. The lipstick is of bright wine shade with a matte contour.