Who said disco is dead? The famous designer Martin Margiela does not agree with this statement and offers you to become a real star together with his new pair of sandals.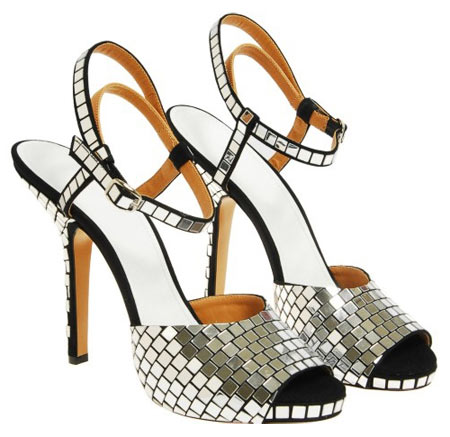 The sandals have straps, are made with leather, have 5.5 inch (13 cm) heels, and are decorated with mirrors all over them (even on the heels). Overall, the sandals resemble the mirrored disco balls.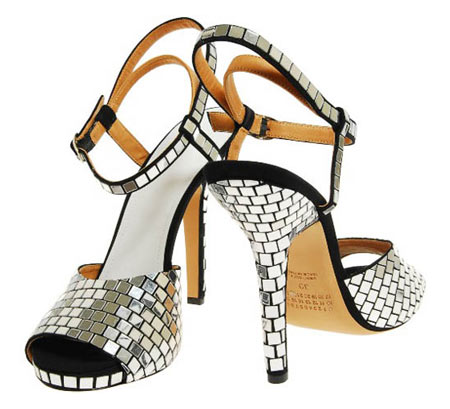 Source of the images: brownsfashion.com.