V Magazine September #61 issue covers a retrospective photoshoot for Victoria Beckham 9 to 5 fall-winter clothing collection. Models Heidi Mount and Finbar McGuines, looking like a version of Victoria Beckham herself, pose wearing dresses from the new collection with babies around them to the photographer Sharif Hamza.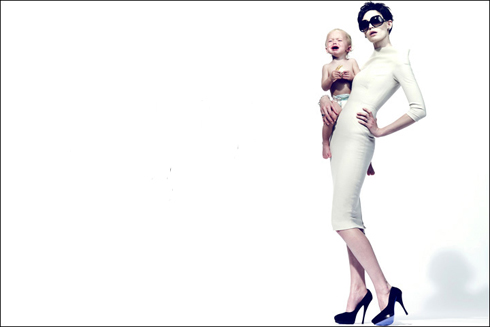 Using children in photos was not some whimsy of the photographer or stylist. The reason was that Beckham aimed her collection at chic moms.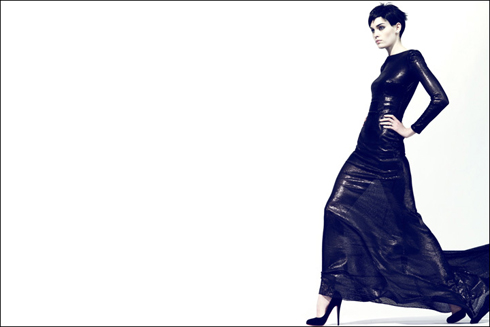 Designing her new fashion collection, Victoria picked up modern, luxury and workaday as key words. The result, according to Victoria, is clothing for the chicest supermoms on earth.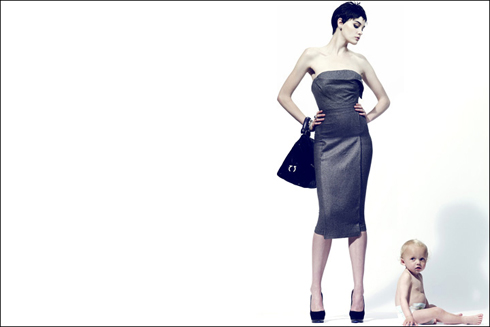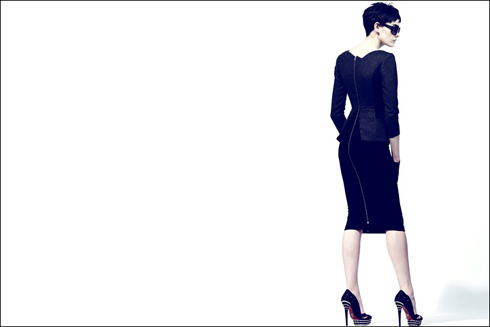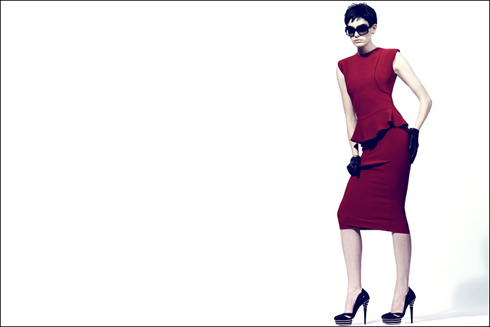 Source of the image: vmagazine.com.