The summer season comes very, very soon, and Victoria's Secret offers a selection of new swimwear! The new portion of pictures feature Candice Swanepoel in lovely bikinis and pareos against the background of the sea coast.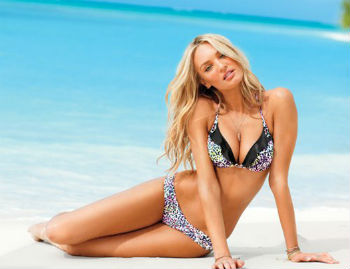 The model has recently told in an interview with W, where she prefers to rest:
"Brazil, I'm totally obsessed. I've been going since I was 17, and the first time I went, I fell in love with it. Just the energy, and I feel alive when I go down there. But I also love to go to St. Barts to shoot Victoria's Secret Swim. The water is so still and amazing, and there's a great energy there, too. "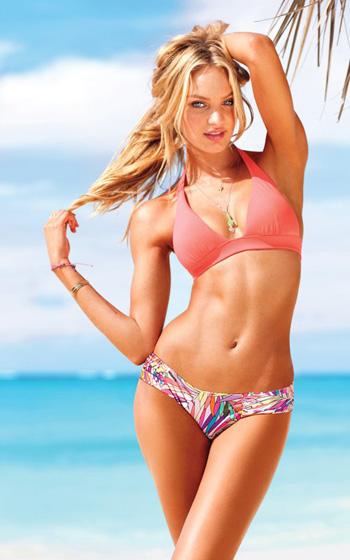 Candice also spoke about her preparation for the beach season. She confesses that she is ready for it all year long. She tries to train as much as possible, as far as the schedule allows that. Sometimes she is very tired after work, so she tries to train in the morning. Typically, she does it three or four times a week. The model spends at least 15 minutes on the treadmill or does yoga at home to keep fit. While at vacation, she tries to practice sports on the beach, play tennis, jog, and swim a lot. Candice is sure that we need to try and make our training funnier, so that it would not be so difficult.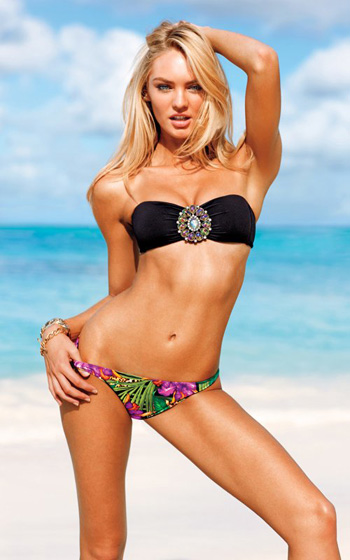 Looking at Candice's pictures, you immediately think that her advice can be trusted!