It's summer! Come out and play under the sun. It's the perfect time to enjoy the beach with your family and friends. When you've got your bag packed and are ready to go, make sure you have the essentials like sunscreen, goggles and of course, your swimsuit.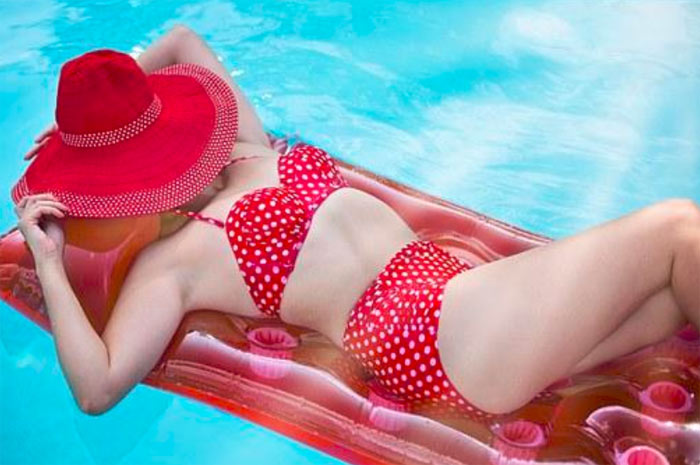 If you still don't have a swimsuit, better shop for one now and pick the right one. Swimsuits should be able to both protect and accentuate your body. Don't know how to select the best one for you? Don't worry! We've got you covered.
Here are some excellent tips and suggestions to get the perfect swimwear this summer:
Determine your body type
There are various body types, and you need to know in which category you fall. You can determine your body type by measuring your hips, waist and bust. The ratio of these three will be helpful in determining the right swimsuit size and style to buy.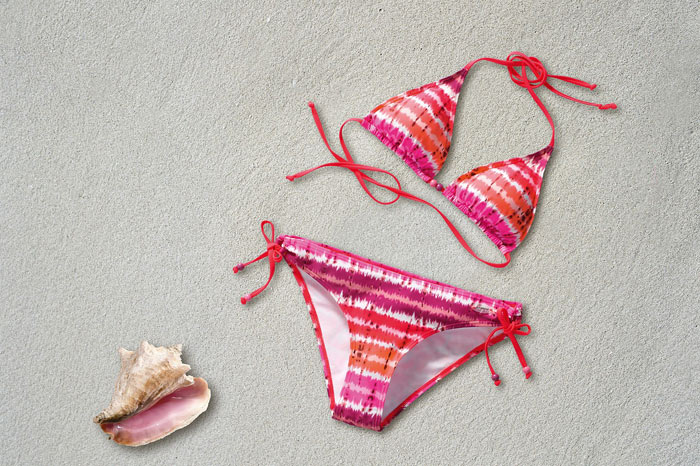 Use the guide below to determine your body type so that you will get the swimsuit that will look best on you.
Pear shape. You are a pear shape when both your waist and bust are significantly narrower than your hips. In other words, your hips are the widest part of your body.
Apple shape. You are an apple shape when your waist is as wide as your bust or close to the width of your bust.
Hourglass shape. You are an hourglass shape when your body looks like an hourglass. Your bust and your hips are parallel and are the widest parts of your body. Your waist, on the other hand, should be tiny.
Banana shape. The banana shape, also known as the 'ruler' or the 'straight' shape is the most common shape of all. The measurement ratio of the hips, waist, and bust is equal or close to equal.
Determine which colors look best for your skin tone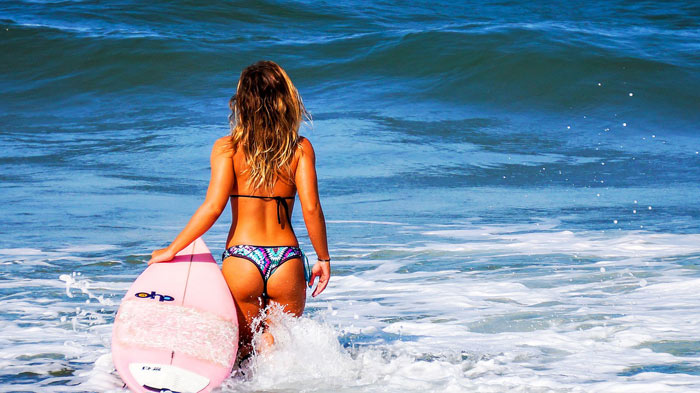 There's a wide range of colorful swimsuits you can choose from once you are in a swimsuit shop. You need to know right away which colors will be flattering for your skin tone and which ones will not.
If you are fair-skinned, it is better to choose dark hues like black, reds, blues and violets. For dark-skin, it is better to choose light and bright hues like yellows, greens and oranges.
Determine the right style for your body
Want to hide your belly pooch? Or, you might want to draw attention to your bust? Know the right swimsuit cut you'll need to achieve the look you want. A one-piece or a high waist swimsuit will hide your waist. A tankini, on the other hand, will draw attention to your waist. Your legs will look longer in a high-cut bikini. Halter tops and tie-front bikini tops are perfect for those who want to highlight their busts.
These steps will make sure you get the perfect swimsuit. If you want suggestions, then check out bellaburlesque.com.