There are few women who are not interested in decorations. After all, they are one of the most important parts of the female image and help us to look more beautiful and elegant. In the upcoming season, the tendency to hyperbolize will continue. Modest and discreet accessories have long been removed to the background. The strength, independence and beauty of the modern woman are emphasized with the help of elongated, massive jewelry that can be seen from some distance.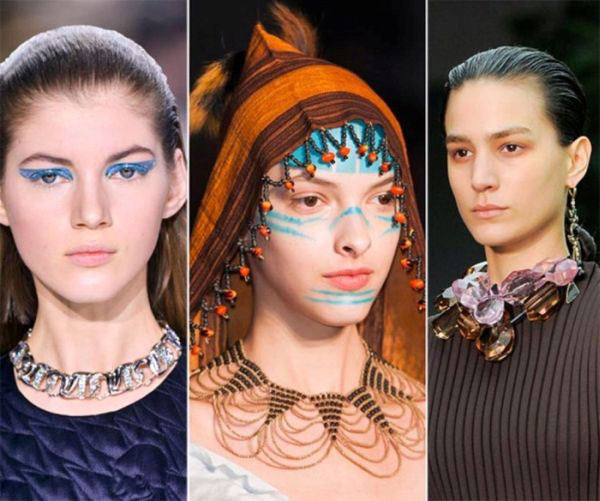 Most of the world's designers of fashion bijouterie and jewelry continue the line of the previous season, adding more chic, sharpness, and colors. The most obvious feature that dominates the fashion of 2015 is massive and flashy accessories, be it earrings, bracelets, necklaces, bangles, pendants and so on. Let us have a look at some of the most significant recent trends in 2015.
Leather, crystal and gold
The images of models on the world's catwalks are increasingly complemented by using leather, crystal, and gold ornaments. These materials are most demanded by world designers, both individually and in their combination. Wood, plastic, textile, and fur are also relevant.
Large mirrors
The jewelry, presented for the following year, is usually quite massive and is often made ​​of shiny metal, crystal, transparent plastic and other specular materials. Large metal necklaces and bracelets made of multi-colored crystal (preferably two or three and more bracelets on your wrist) are one of the hottest trends of the coming year.
Gems on the neck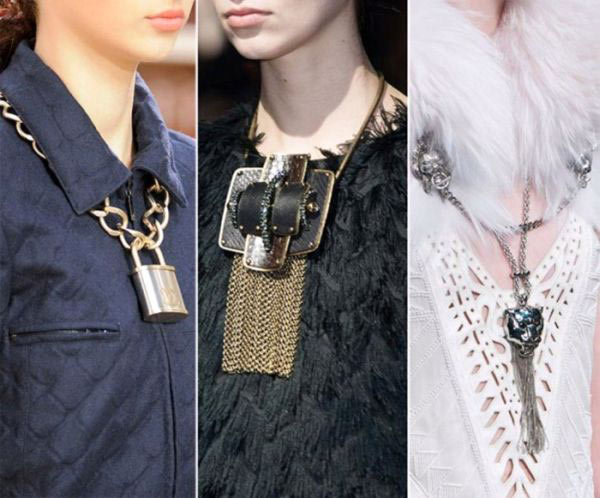 Sometimes pendants that are going to be fashionable during the coming season seem as massive as large cobbles. You will not stay unnoticed with such ornaments, but it is difficult to wear them all the time.
Complex intertwining
Designers try to come up with new designs, patterns, and weaving jewelry. The more original and intricate they are, the more topical they eventually become.
Massive pearls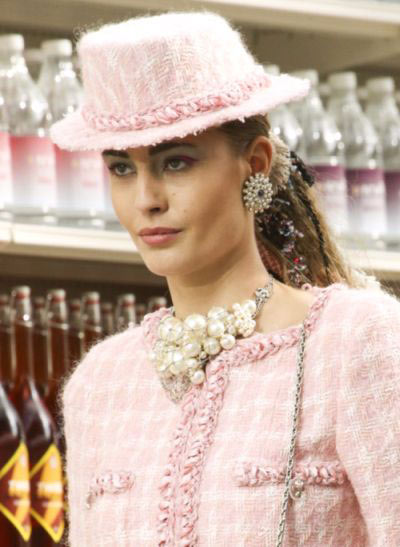 Modern designers suggest making a marked increase in the size and number of the pearls, which we used to see in modest, small, and stylish decorations.
Chain reaction
Long necklaces and layered chains will be more relevant than ever. Do not focus only on their size, but the length as well. Several large chains or necklaces of different length will look effective; they can be supplemented by a large unexpected pendant.
Spiky metal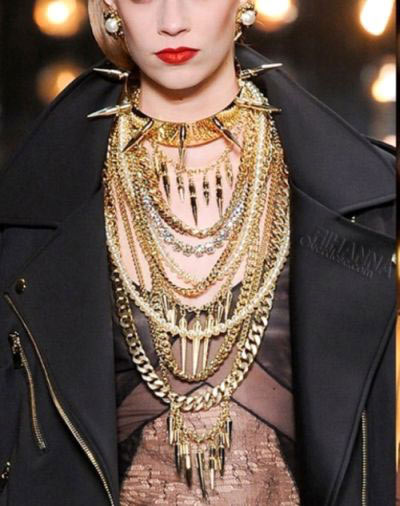 Spikes periodically appear in fashion trends. Next year, they are expected to assert their importance. Combining them with many major chains, you can create a very sharp and effective image.
The power of rings
Cheer up, fans of rings! Next year, no one will blame you for the abundance of rings on every finger. Today, it is one of the hottest trends. We can only wonder if the rings will somehow be linked – in style, color – or will make a coherent composition.
Oriental magic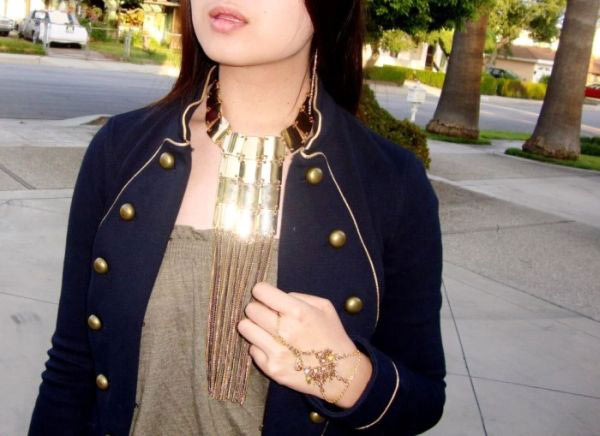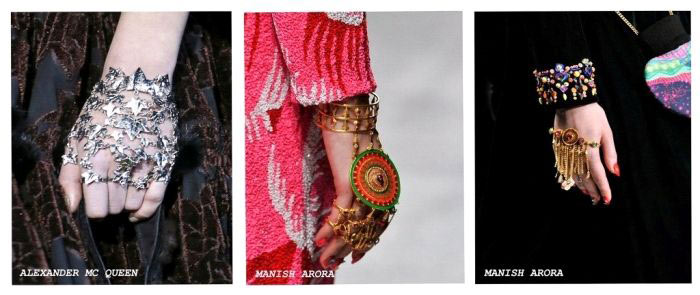 The symbiosis of bracelets and rings, which came to us from the East, is also one of the trends of the upcoming season. It looks very elegant, stylish and feminine.
A single earring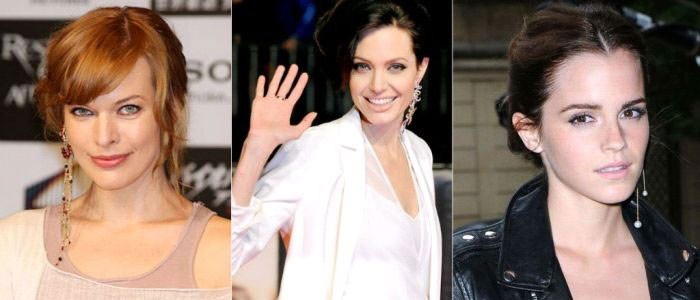 The fashion of wearing a single earring, which has clearly manifested itself in the current season, continues to spread across the world. There is no need to throw out the earring, if you have lost the other one. Feel free to wear it in one ear, while the other one is covered with stylish curls. But remember that this earring will draw attention, so try to make it as spectacular and massive as possible.
Lovely pendants
In 2015, modest short earrings will be removed by their long, suspended counterparts. You can even choose the extreme length of pendant earrings, reaching your shoulders and even a little lower.
Mysterious ethnicity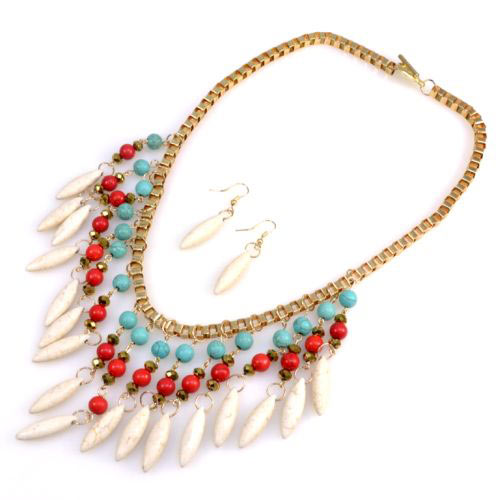 The ethnic style must never lose people's interest. This is an attempt to be closer to folk roots. Therefore, designers continue to create charming and unusual jewelry with an ethnic tinge.
Studying geometry
Straight, angle, circle, square – all of this will complement the image of the modern woman in a simple and stylish way. The geometric decoration has a special power, purity and clarity.
Golden details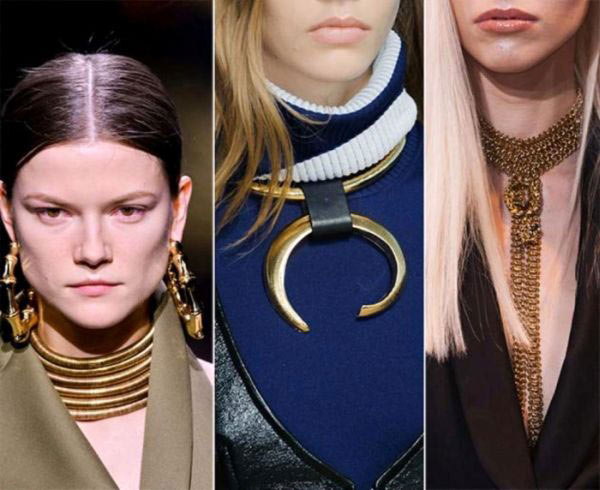 Gold is an unsurpassed metal for jewelry and accessories. It will be relevant in the future as a part of unpretentious, simple, but rather massive variations.