In its victorious march over the world 3D is about to take over women's clothing. At least it has already invaded the Bikiniland making not a mean hit with N12. Ladies, meet the first-ever 3D bikini created for you by Jenna Fizel and Mary Haung of Continuum Fashion.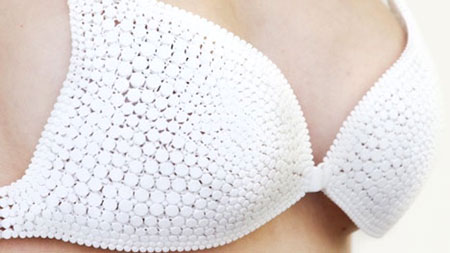 This is a ready-to-wear two-piece made up of thousands of small disks beaded in patterns on thin springs. If the description sounds a little scary, the visual effect is rattling good apart from being one fine ground-breaker. The N12 is highly flexible while it holds the form perfectly. The 3D bikini is reported to guarantee an ideal fit via body scanning. Then, designers explain, the disks are laid out by custom written code following the curves closely. The new bikini design spells structure and elegance.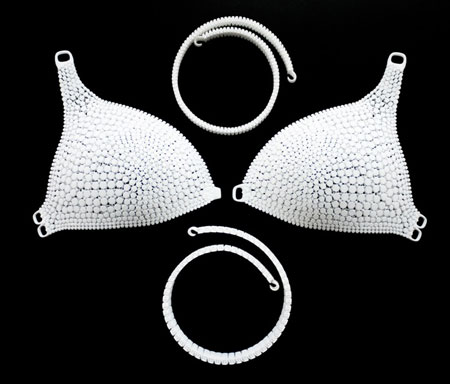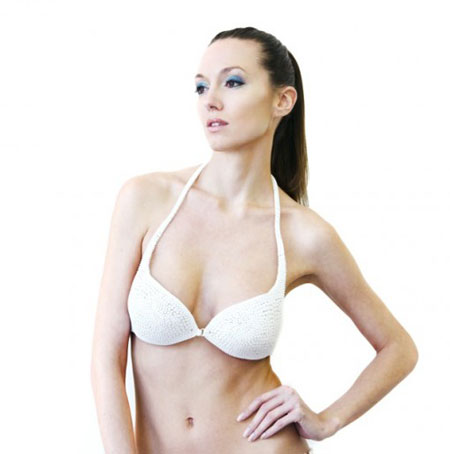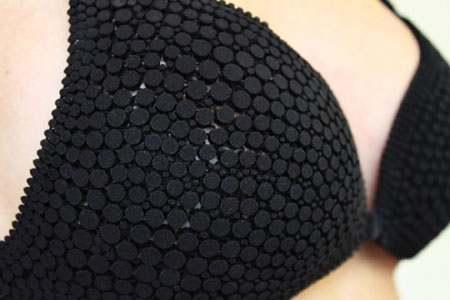 Source of the image: Nextbigfuture.