The new survey includes great examples of the clothes that can replenish a fashionista's wardrobe. Each of these things is good and is certainly appreciated by women. These clothing items are exactly for the situation where it is better to see something once than to hear about it a thousand times.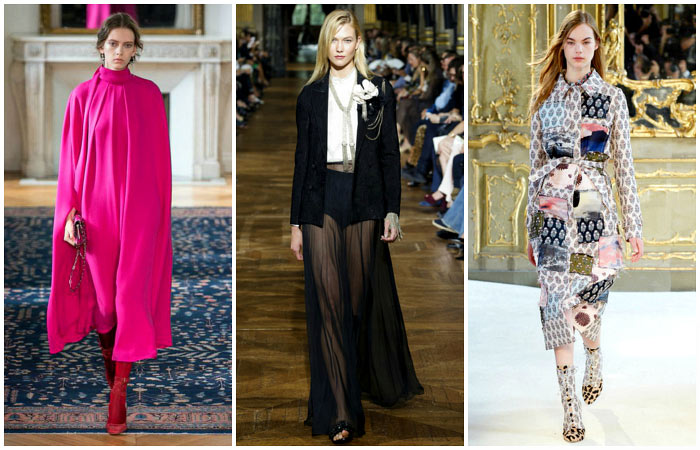 1. All shades of pink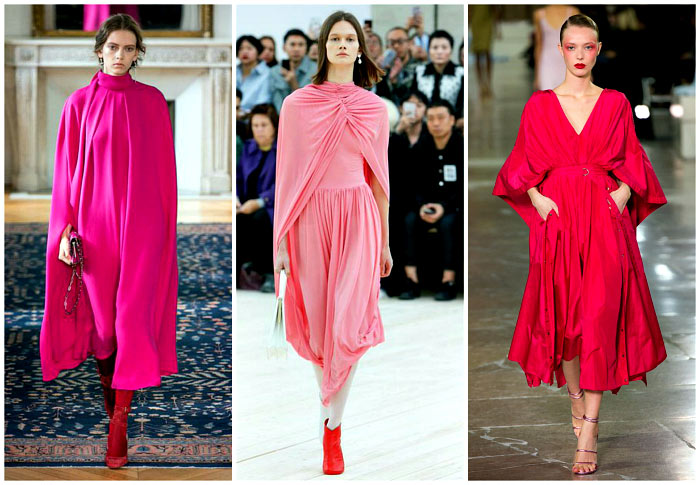 Designers have proclaimed the pink color and its shades the main trend of the coming spring. Therefore, designers strongly recommend all fashion women to have a few things of this cheerful color. Particular attention should be paid to "pink candy", "children's pink", "cherry pink" and "bright pink". Handbags, dresses, coats, skirts and raincoats of these shades will be extremely fashionable in spring.
2. A white dress shirt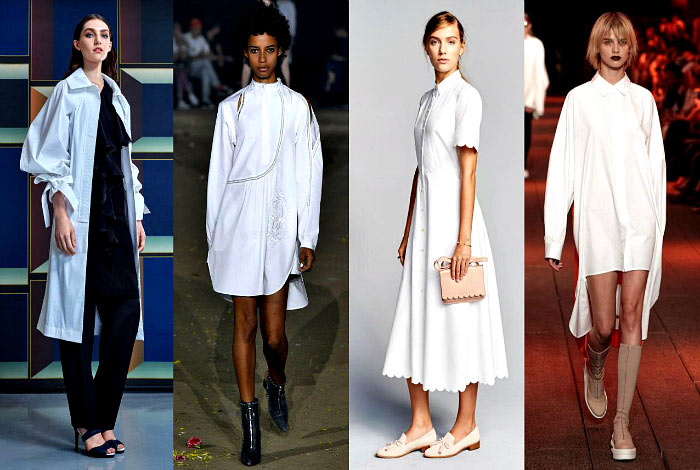 A white dress shirt is another thing, which should be given a closer look this spring. Its unusual cut, an interesting waist line and an asymmetric hemline will make your look stylish and will bring some variety to the casual clothing.
3. A beige trench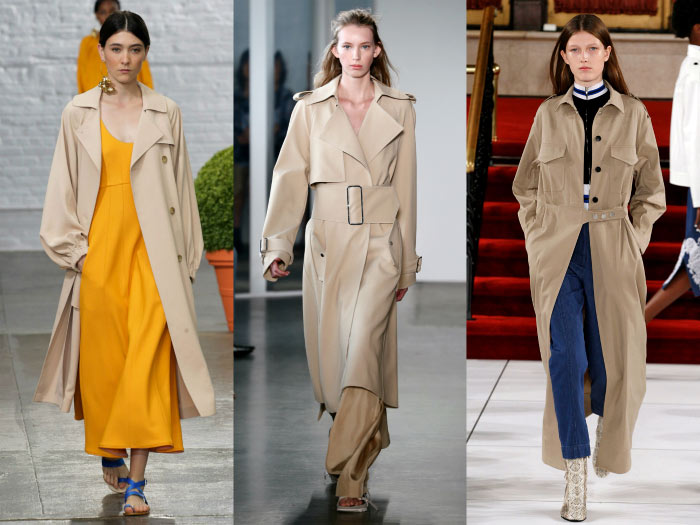 Choosing garments for spring, be sure to pay attention to beige trench coats. The new season's fashion includes models made of coarse fabric, with large buckles and wide silhouettes. A coat of this type can be worn with jeans, classic skirts, casual dresses and romantic sundresses reaching the floor.
4. Floral prints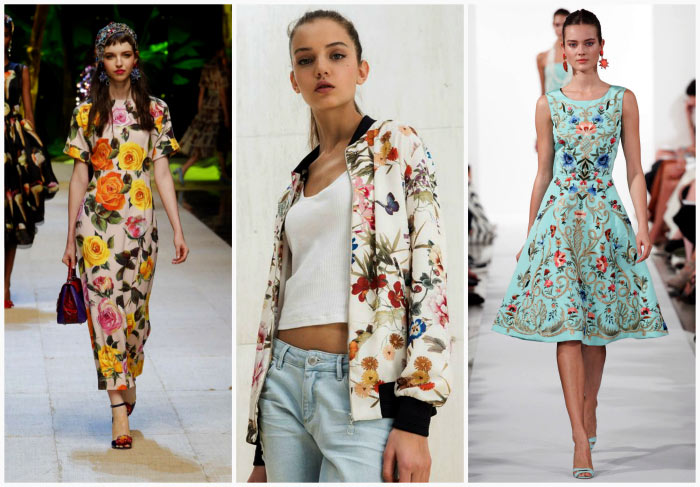 Spring is the best time to wear clothes with floral patterns. The coming spring is no exception. Floral prints have been dubbed fashionable and stylish since the 1970s. Dresses, sundresses, coats and even daring bombers, decorated with multi-colored floral prints, help their owners look tender, romantic and feminine.
5. Semi-transparent skirts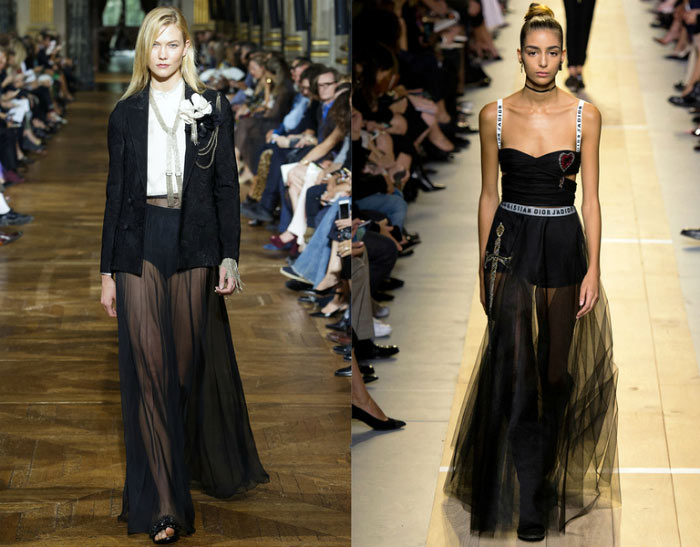 Stylists from Dior, Lanvin and McQueen fashion houses propose all women of fashion to pay attention to black transparent skirts and dresses to the floor this spring. Such clothing is ideal for creating a perfect evening or festive look.
6. Dresses with sequins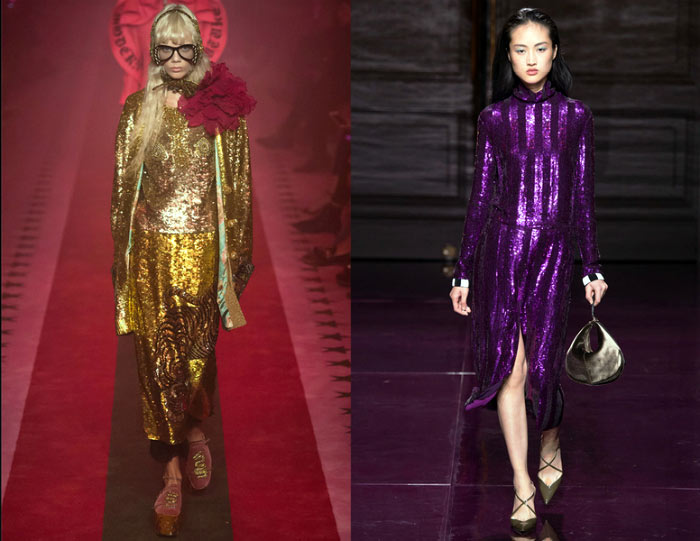 All fans of sequins can rejoice because dresses with such materials are back in fashion again. However, one should give preference to closed knee-length dresses not to look too vulgar and cheap.
7. Yellow clothing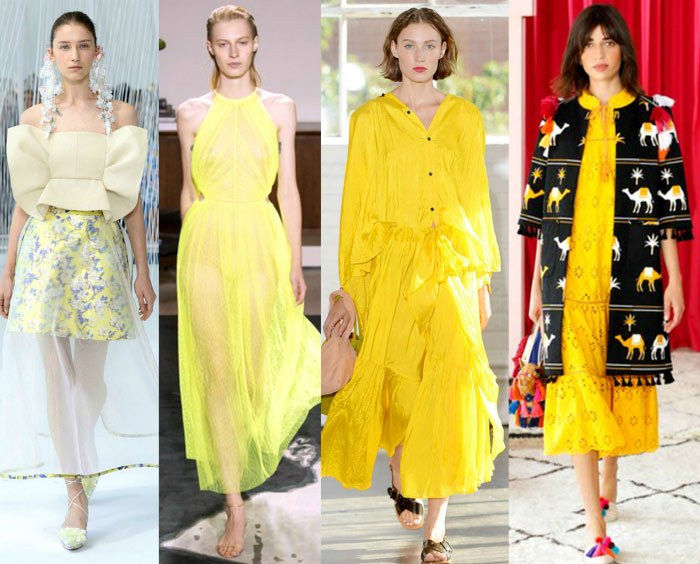 Anticipating spring, every self-respecting fashionista should buy at least one yellow thing. Moreover, absolutely all shades of this color are fashionable. Every girl can pick up a trendy shade that suits her skin color.
8. Striped things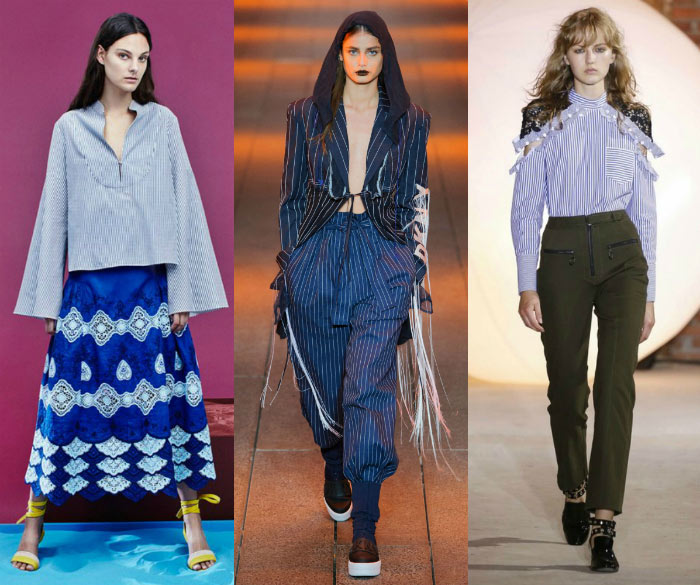 Clothing with thin stripes has long been classic, and the coming spring is no exception. We can take last year's jackets and shirts, as well as buy a dress-shirt or a loose jacket, decorated with stripes.
9. Clothing with open shoulders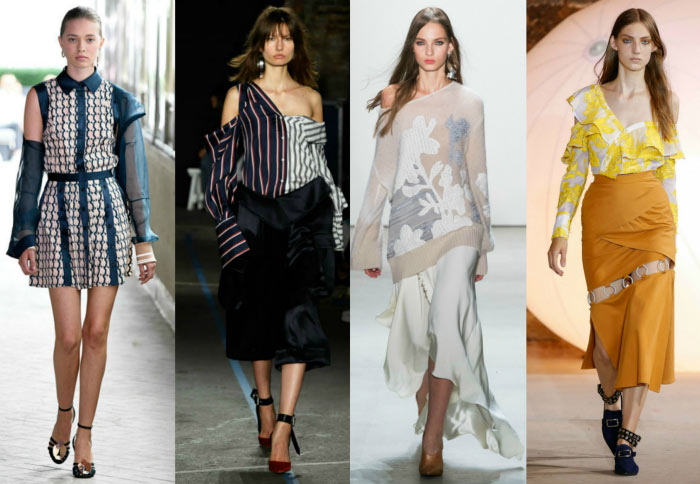 Bare shoulders clothing is fashionable again, just like last spring. Moreover, it is possible to have one or both shoulders bare. Fashion house stylists recommend paying particular attention to asymmetrical dresses and shirts of the free cut, which are ideal for creating a daring and sexy image.
10. Underwear over clothing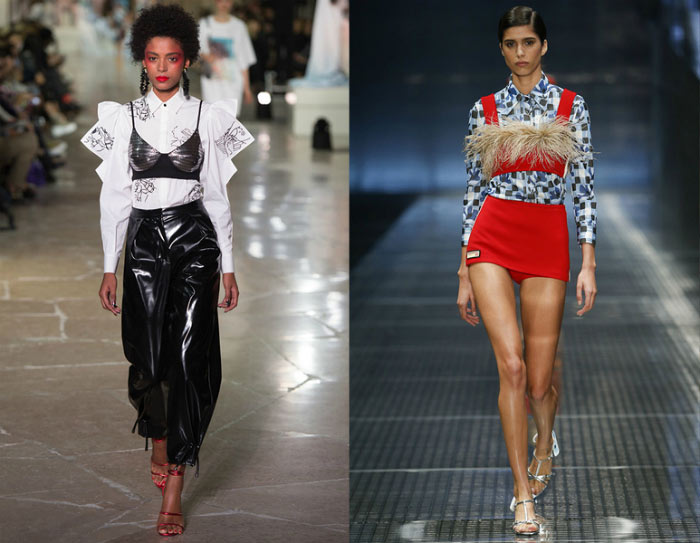 This season, designers from various fashion houses suggest that fashionistas show their underwear. Images with bras and tops, worn on top of shirts, dresses and T-shirts, are back in fashion.
11. The new femininity – coats and jackets with rounded shoulders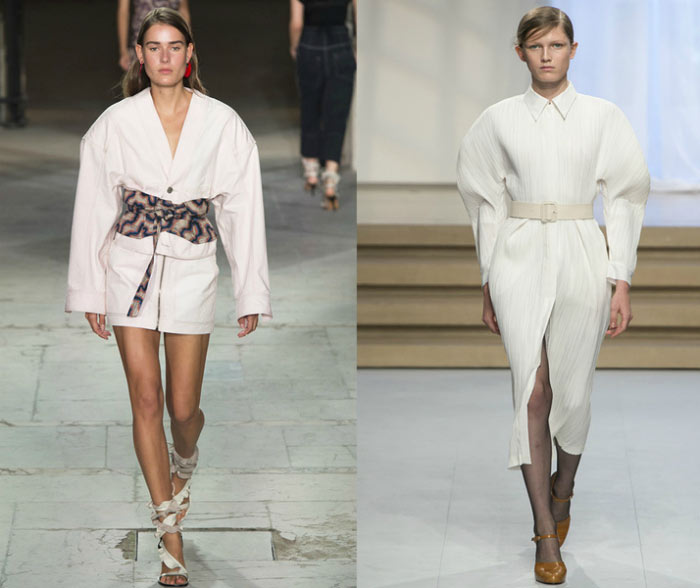 Elegant coats and jackets with rounded shoulders are another fashion trend from the past, which returns to the world of fashion this spring. Designers say that this clothing will emphasize femininity and elegance of the owner's figure. However, it is worth saying that this outfit is not for every woman, and it will look best on tall and slim girls.
12. Baby doll dresses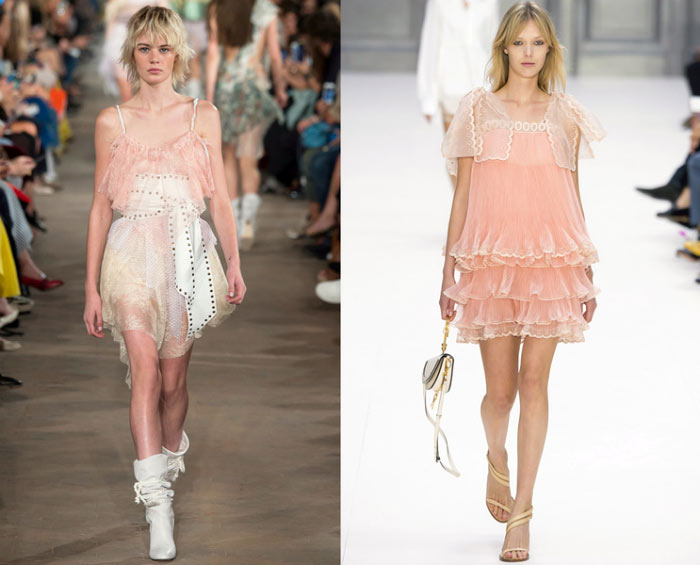 Young romantic girls should pay attention to baby doll dresses, which are presented in the collections of Fendi, Philosophy di Lorenzo Serafini and Chloé. Powder color, translucent light fabrics, lace and ribbons will emphasize youth and femininity and help create a romantic spring image.
13. Clothing with sharp shoulders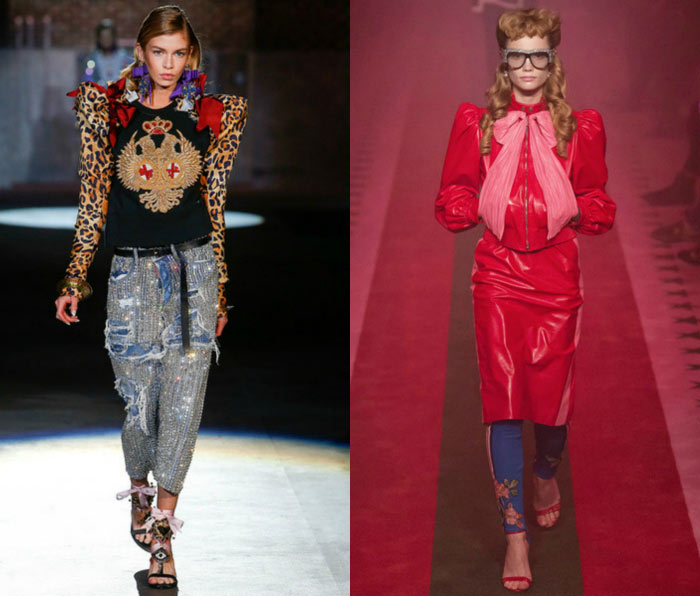 Fashion of the 1980's continues to excite the designers' hearts. This can be seen from extravagant jackets, coats and raincoats with sharp shoulders, which are back this spring. Designers advise to be bolder and choose models of bright colors made of unusual materials.
14. Patchwork coats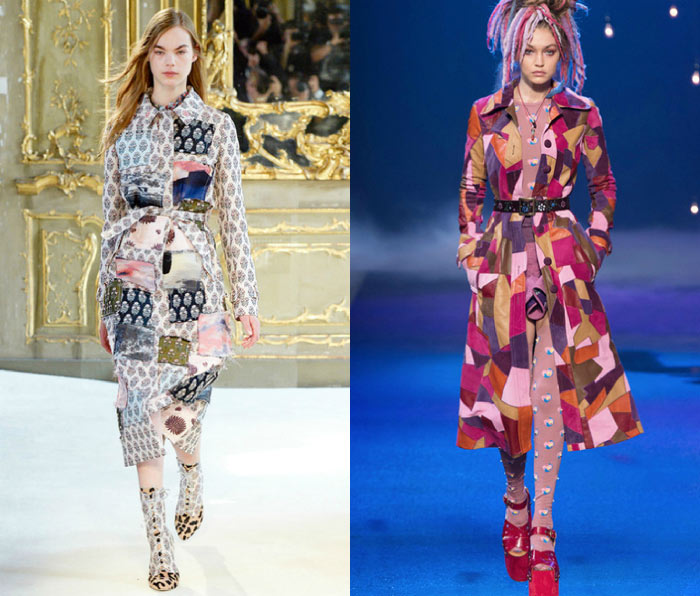 Anyone who wants to keep up with fashion needs to pay attention to the original patchwork coats and raincoats that will be at the peak of popularity this spring. A combination of different colors and textures, unusual seams, and asymmetry will transform an ordinary coat into a work of art, which will certainly draw attention.