To clarify this, Danish scientists from the University of Copenhagen studied all the most popular diets. For the study, the researchers invited several volunteer groups, which included overweight women, men and children of different ages. Within two months, each group sat on a special diet, and at the end of the experiment, the scientists compared the results obtained.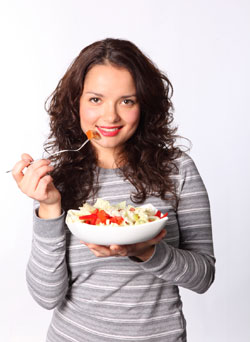 In particular, adult volunteers were offered a diet low in fat, 800 calories a day. Among the diets were:
low-protein food (proteins accounted for 13% of energy consumed) with a high glycemic index (GI)
low-protein food with low-GI
high-protein food (25%) with low GI,
high-protein food with high GI.
In addition, a control group was marked out, which followed the standard recommendations of nutritionists. Children, 45% of who had been overweight before the diet were also on these diets.
After the research, the least effective turned out to be the first of the diets. The group that sat on this diet gained an average of 1.67 pounds. Moreover, the most effective was the third diet. Besides, it was recognized as the simplest one.
For those sitting on high-protein diets, increase in their body weight was on average 0.93 kg less than those who had low-protein diets. In groups with low GI, people gained weight by 0.95 kg less than in groups with high GI.
Therefore, the researchers recommend those who want to lose weight to focus on meat without fat, dairy products low in fat and legumes. Eating foods rich in starch such as white bread and white rice should be limited.
Source of the image: Photl