Pamper your body with a soft and sweet sugar scrub. This great home remedy will make your skin velvety soft and clean.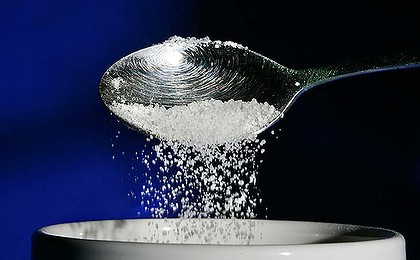 Why Choosing Sugar Scrub?
Tiny sugar granules, large and hard at the beginning, under the influence of water gradually become smooth and soft, gently cleansing the skin. If your skin is damaged, and it has cracks, sugar scrub will not cause discomfort or tingling, as salt scrub does.
In addition, sugar can be mixed with various ingredients, and you will always have guaranteed cleansing and soft, smooth skin.
Sugar & Olive Oil Scrub
Mix 4 tablespoons of sugar and 3 tablespoons of olive oil. The mixture is applied to the wet body in a circular motion. After the procedure, you don't need to use shower gel or soap, just blot your skin with a towel and allow it to air dry. Olive oil, which is part of a scrub, contains vitamins, antioxidants and other active ingredients that soften the skin and give it a velvety texture.
Cocoa & Sugar Scrub
Take a little bit of cocoa powder and add it to the sugar, mixed with essential oils. Your skin will be grateful for such a sweet procedure.