You, like any woman, want your nails look healthy, beautiful and professionally well-attended to. But like most of us, you work every day, in addition, you have your home, children and relatives on you. But if you find it difficult to even to set aside time for manicure, there are some very simple tips to help your nails always be beautiful.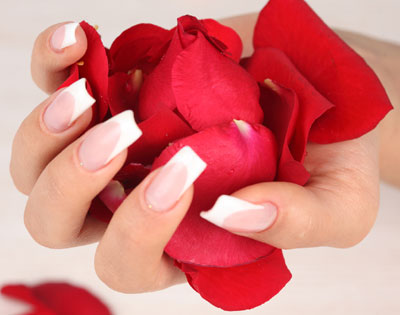 Buy a coating for the nails that strengthens
Its enough to use it once a week, but it will significantly reduce the time in the future to correct irregularities, layering, and any other nail defects. Try such products, they are available, for example, at Sally Hansen and Neutrogena.
Do not once again touch the cuticle and skin around the nail
When asked, "what is the most common mistake in home manicure?", professionals answer: "too much meat". This means that women fairly often cut too much skin. It is better to turn into manicure with cuticles pushed back and not cut.
Mini-manicures in the shower
Taking a bath or shower, do not forget about the nails, just like you do not forget about the hair or skin. Hot showers allow the skin to become softer, so after taking a bath always push the cuticle back with a stick. It is very simple to do this. It will save you time when you will need to do manicure quickly before leaving, you will no longer need to spend time on the cuticle. After a shower, do not forget to moisturize not only your hands and feet, but also the skin around the nails.
Mini-manicure during sleep
Sometimes you can do this procedure during sleep. Before going to bed, treat your hands with greasy lotion and wear gloves. Morning showers will wash away all skin particles, including from the cuticle.
Hand scrub daily
Keep this substance always close with soap and water so as not to forget to massage the hands a little once every day and carry out a good scrub. It also allows you not to waste time in handling hangnail and cuticle during nail painting.
Mini French Manicure
If you do not even have time to fiddle around with stripes, paint masks, and several colors of varnishes, then never you neglect the treatment of the back side of the nail. Buy a special white pencil for this and constantly paint nails from the back side, and also the edge of nails. Then the grooming will be obvious.
A balanced diet helps the state of nails
Fruits, vegetables, adequate amounts of water – these three components affect the state of the nails. You will immediately see that the nails and hair have become stronger when you simply start including these foods in your daily menu more regularly.
Source of the image: Photl.