It has finally appeared, the new music video Marry The Night by Lady Gaga! The trailer of the awaited video, where Lady is driven to hospital, has already intrigued the fans of the creative singer, and the 25-year-old star shared her joy on the completion of the work (directed by Lady Gaga herself) with her fans in Twitter a few days ago: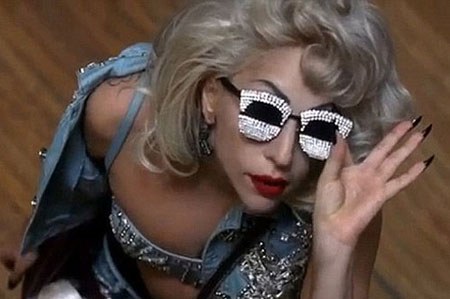 I am so nervous and excited to share this part of my past with you. It airs on both US coasts at 8pm on E! Get the wine.
It is not even wine that one should fetch – the full version of Gaga's new creation is nearly 14 minutes long, so taking popcorn would be better!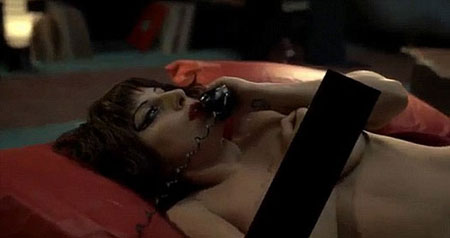 Marry The Night music video appeared on E!, and the alert channel now controls all the attempts to share the new video of the singer on Youtube. The music video shows us, in fact, a typical day of Lady Gaga's: some cereals for breakfast, piano classes and experiments with the color of her hair in the bath. However, the singer prefers to do it "nude" and on high heels. By the way, the heels and other props were the object of the director's jokes at the shooting:
Those nurses are wearing next season Calvin Klein and so am I. And the shoes – custom Giuseppe Zanotti.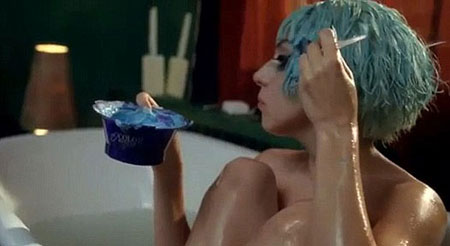 The celebrity does not deny that the music video is in the spirit of a black comedy. It is "autobiographical" and reflects the difficult period of her life, when her first record company, Island Def Jam, terminated the contract with her. Well, it seems that he laughs best who laughs, like Gaga!
That's probably the most honest moment in that video of everything I've ever done. My directorial decision was for them to just f *** ing roll the cameras, because I couldn't go in and out of the moment.