Keira Knightley accepted an invitation from the director Joe Wright again. After the successful movies, Pride and Prejudice and Atonement, she starred in his film based on the novel by Leo Tolstoy, Anna Karenina.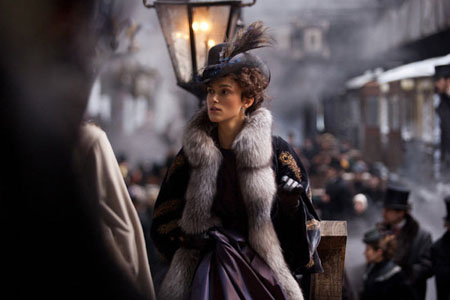 The world premiere is due November 9, 2012. Anna Karenina's husband will be played by a no less famous actor, Jude Law, and her lover – by Aaron Johnson.
As always, the beauty and the historical accuracy of costumes is what attracts to the movie. Despite the fact that Keira Knightley is popular with today's youth, her image well fits to the role of a 19th-century woman.