Jackson Hole Historical Society & Museum is one of the most popular attractions for visitors to Jackson Hole. For half a century, it has been dedicated to preserving the cultural history of the area, and it has a number of fascinating exhibits covering everything from the early days of Jackson Hole to modern times, complete with interesting artifacts. As well as the exhibits, it also has some fascinating public programs, and here are a few to find out about when you visit.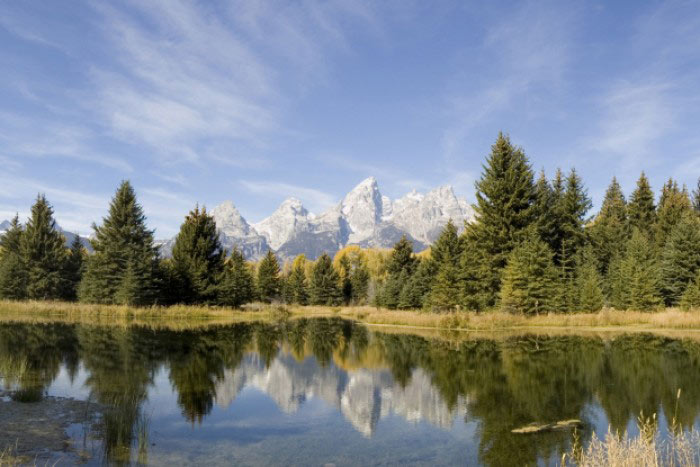 Voices of the Valley
The 'Voices of the Valley' public program is a regular series of talks provided by people who have a connection with the area. They are an interesting way to learn more about the culture, history, and natural features of the area when you have booked your Jackson Hole lodging.
They include talks on a wide variety of areas, including the wilderness, local music, archaeology, historical items, photography, and more. The talks are often given by experts, and authors provide book signings as well. Find out if one is being held during your time in Jackson Hole because it is well worth going along.
Elkfest
Elkfest is an annual event that is held over a weekend in May. It began in 1968 as a way to raise money for Jackson Hole's National Elk Refuge, which is home to thousands of elk during the winter months. Boy Scouts collect the antlers that the elk shed and these are then auctioned off in Jackson Town Square.
It has since grown to incorporate a range of activities, and it was given the name Elkfest in 2002. Outdoor activities and events are held to raise money for equipment and to improve the habitat for the elk, and it is a fascinating opportunity to find out more about them and to help a good cause. The Jackson Hole Historical Society and Museum runs a history booth during the weekend.
Old West Days
'Old West Days' is held on Memorial Day Weekend to celebrate the identity of the town. Jackson has a rich history going back many years, and this event is popular with visitors who come from all over to celebrate the town's heritage.
There is a parade featuring vehicles pulled by horses, and there are also rodeo events and music. There is also a walking tour of the downtown area, and entry to the museum is free.
Walking Tours
One of the best ways to find out about Jackson is to go on a walking tour of the historic downtown area. An hour-long tour will provide you with an insight into the buildings, history, and character of the town. You can arrange your walking tour when you arrive if you visit from May to September.
Find Out What's On
As well as these regular public programs, there may well be other one-off events being held when you are in the area. For example, the Jackson Hole's Western Heritage Festival was held in August 2014, and other one-off events will be held in the future. So find out about these when you plan your visit so that you can enjoy even more when you stay in this beautiful part of the country.
Megan Smith is a history enthusiast with a particular love for Wyoming. When she's not out finding the best locations and stories, she often blogs about her discoveries on travel and vacation sites.
Source of the image: Whitebuffaloclub