Mysore is one of the most visited cities in Southern India. The well-paved route from Bangalore to this royal city is one of the busiest with several detours that can be enjoyed en route. Regular buses and cabs provide rigid travel experiences, which is why many informed travelers are choosing rentals for a more enjoyable time.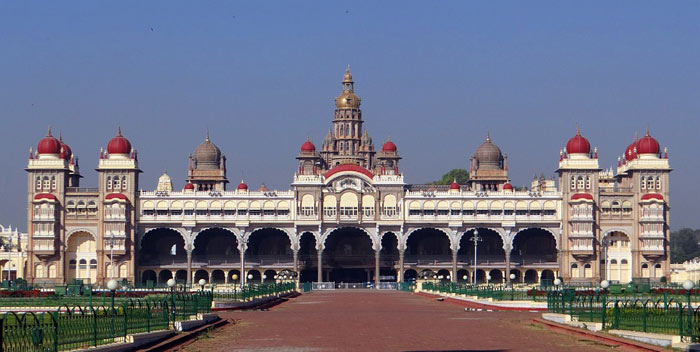 The distance from Bangalore to Mysore is 150 km via the NH275 with numerous attractions on the way, if one chooses to have a laid-back experience-filled road trip. One of the more famous ones is Ramanagara, a town that boasts of unique granite and rock formations. It has a Wild West setting that is popular with rock climbers. This stop is also a good place to catch a sight of rare birds.
In terms of food on the way, there are several dhabas and cafes serving multiple cuisines. The village of Maddur is famous for hot vadas and other tasty snacks that are delicious with chai. Srirangapatna is a historical town close to Mysore. It was here that Tipu Sultan fought his last battle. Some of the attractions include the fort temple and mosque, the king's mausoleum and the dungeons.
Exploring Mysore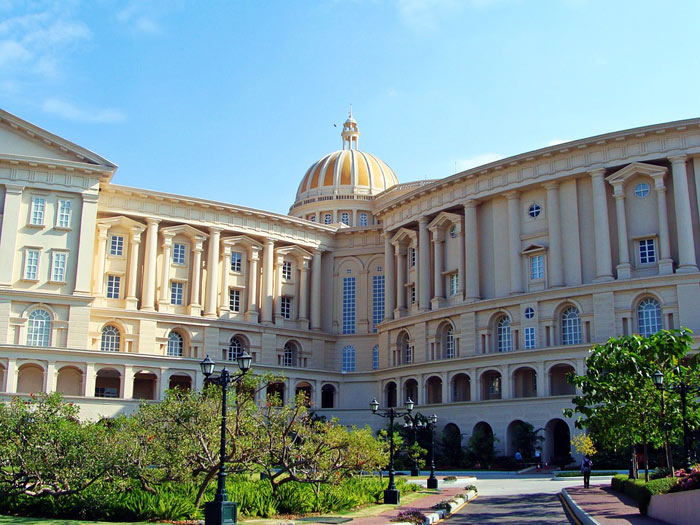 The Mysore Palace dominates tourist itineraries in Mysore for good reason. It is the residence of the Wadiyar royals and is an imposing work of art blending many architectural styles. Mysore has more palaces such as the Jaganmohan Palace, which is another famous landmark showcasing a more traditional style of Indian architecture. The neo-Gothic design of St. Philomena's Cathedral is another magnet for connoisseurs of heritage and history buffs.
The Mysore Zoo is one of the oldest in India and plays home to many species including tigers, lions and green anacondas. Karanji Lake is another serene spot in the city, home to many bird species. A visit to the Race Course at the foot of the Chamundi Hills is also recommended.
The road up the Chamundi Hills is a pleasant winding drive, with forests on both sides. At the summit, one can enjoy panoramic views of the surrounding region, including the city of Mysore. The Chamundeshwari temple located here is dated back to the 12th century. Landscaped lawns, rich horticulture and musical fountains of the Brindavan Gardens makes this another must-visit Mysore landmark.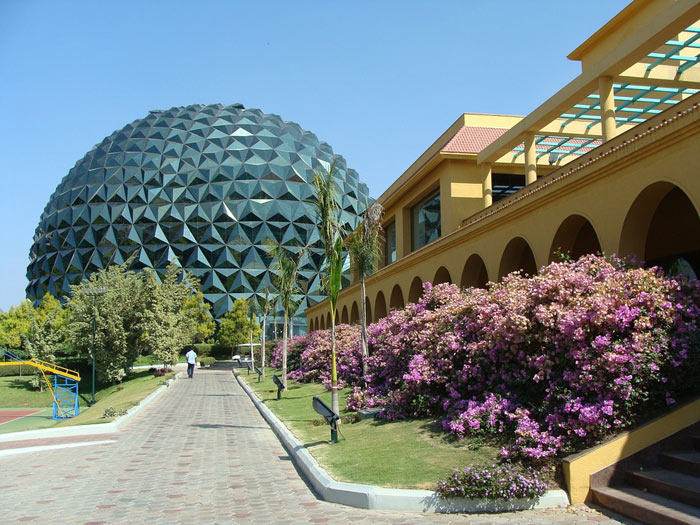 There are many advantages to choosing the self-drive car option. Companies like Zoomcar provide affordable plans, which turn out to be less time-consuming and more convenient over the span of the whole journey, compared to choosing a Bangalore to Mysore one way cab. This would mean more hassle in finding other transport within the town. With a self-drive car rental, the traveler enjoys privacy, total control over the schedule, and 24/7 on-road support.
Tourists and business travelers alike prefer self-drive car rentals for inter-city transit. This avoids wait time for public transport and shuttle-service to the sites in the town.