Whey protein is the perfect food to help the muscles recover after resistance-training due to its fast-acting properties. Whey is actually a bi-product of cheese production and is packed with protein that is broken down into amino acids within minutes, aiding quick recovery.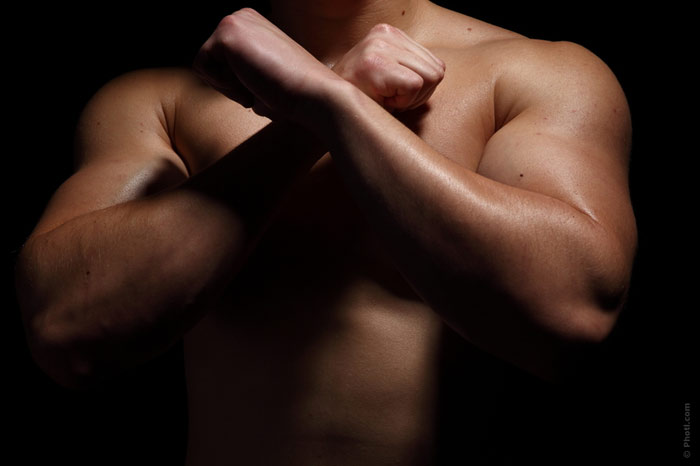 Whey protein is normally taken in the form of a shake, but many feel that this is not very tasty. The tastier, more-appetising alternative would be to eat protein bars instead. Making homemade protein bars not only provides a more appetising alternative, but is also affordable. Alternatively, protein bars may be purchased on line.
All you need is about half an hour of your time and some kitchen utensils to create 10 delicious 120g bars: About 15 minutes to prepare the food and a further 15 minutes for baking.
What you need:
Two large bowls for mixing
Hand mixer or even just a wooden spoon (allow another few minutes for preparation with the latter method)
Weighing scales
28cm x 28cm baking dish
1 spatula
Ingredients:
470g oats (non-branded is fine)
130g whole-wheat flour
280g whey protein powder
320ml skimmed milk
70g dried apples
70g dried dates
60g raisins
60g halved walnuts
75g brown sugar
50g olive oil
2 whole eggs
15ml vanilla extract
7g cinnamon
Step 1: Heat the oven to 180°C/Gas mark 3.
Step 2: Mix in all of your olive oil, brown sugar, eggs, cinnamon and vanilla into the large bowl.
Step 3: Add in the dried fruit, nuts and then pour in the milk and mix thoroughly.
Step 4: Combine the oats, flour and whey protein in the second mixing bowl, and mix the ingredients thoroughly.
Step 5: Add the dry ingredients to the wet ingredients in the large mixing bowl, ensuring that the mixture is fully combined and moistened.
Step 6: Press the mixture into a greased baking tray and cook in the middle of the oven for 15 minutes or until it goes golden brown on top. Each 120g bar contains 13g of protein, 41g of carbohydrates, 11g of fat and 350 calories.
Bars should be placed in a Tupperware box and stored in a dry, dark place to maintain freshness.