Stress may be dangerous for your teeth, according to scientists of the University of Zurich (Switzerland). Surprising link was found with the help of fifty medical students whose teeth and mental health were closely examined by psychologists and dentists.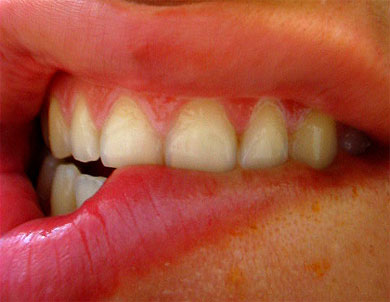 Students were divided into two groups. Students in the first group were preparing to take their exams, while the students from the other group were attending their regular classes. It was discovered that exams-related stress adversely affected the gums and teeth health. For example, all students from the first group had worse mouth cavity health. Six of them got inflamed gums. Students from the second group maintained the health of their teeth and gums.
Scientists believe that when people experience stress they tend to clench teeth, which has a negative impact on the health of teeth and gums.
Source of the image: sxc.hu/profile/naraosga.