Of course, it is not running around, buying things, and worrying about the gifts and products for the table that can be blamed for the consequences of celebrating holidays. It is all about trivial overeating and copious drinking.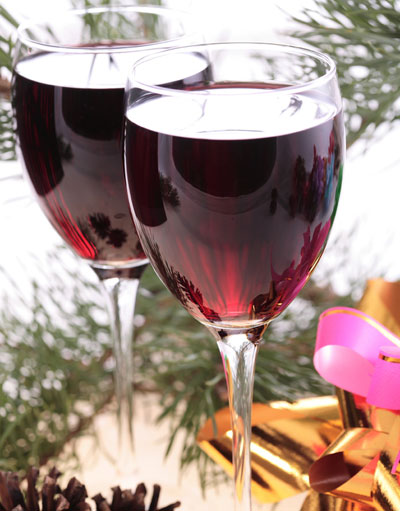 The scientists note that December is a month, which is characterized by the peak of heart attacks. Copious drinking and irregular diet play the crucial role here.
When we drink, the body is dehydrated, and the required electrolytes are destroyed. The heart suffers from arrhythmia. Then the people sit down to a bountiful table, and their blood pressure increases considerably. There are cases, when the heart simply cannot cope with this load, and it leads to a heart failure. This situation is observed not only among drinkers, it can happen to everyone, who begins to eat and drink uncontrollably, and it becomes a shock for their body.
Remember the little rules, how to minimize the effect of holiday parties. And tell your friends or relatives about them:
Avoid excessive eating and copious drinking.
Try to drink as much water as possible the day before the holiday, your body will take the holiday better if liquid is sufficient.
Sodium and potassium should be present in the diet before the holiday.
Try not to take any medicine on the day before the meal. Even a harmless pill for cough may affect the development of cardiac activity. Most of the drugs accumulate in the blood, which eventually leads to liver damage. The effect is aggravated, if medicines are combined with alcohol.
There is a recipe of a happy and joyful holiday – all in moderation.