The people, who regularly eat white rice, significantly increase the risk of type 2 diabetes.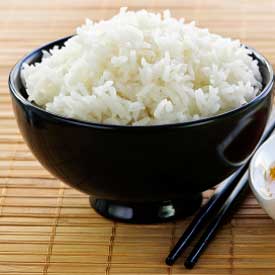 The researchers from the Harvard School of Public Health have studied the results of four studies conducted in the United States, Australia, China, and Japan. In general, they involved more than 350,000 people aged 4 to 22 years. Neither one of them was diagnosed with "diabetes" at the start of the research.
As a result of processing the statistical data, a strong link was found between the consumption of white rice and type 2 diabetes. Women happened to be in the first place in terms of falling ill with the disease. The scientists from Harvard University made the following prediction based on these data: each serving of white rice (about 158 g) increases the risk of developing diabetes by 10%!
Compared to brown rice, white varieties of rice contain fewer nutrients, such as fiber, magnesium, and vitamins. White rice also strongly influences the glycemic index, but it is considered the main crop, consumed all over the world.
According to nutritionist Karen Congreve, an expert from Hospital Center in New York, the obtained results are very important. This simple carbohydrate is not useful, it strongly affects the glycemic index rates, provoking a sharp rise in blood sugar, even in those, who do not suffer from diabetes.
The experts stress that the change in lifestyle, including food choices, plays a key role in the prevention of diabetes. In particular, they suggest refusing such products as white rice, preferring whole wheat crops.
More information about the results of the study can be found in the edition of the British Medical Journal.