We always want what's best for our kids. But as more and more information is found about harmful products in our everyday environments, it can feel difficult to know where to start in terms of keeping kids safe. We've brought together the 5 things you need to know about polyvinyl chloride – and its potential effects – so you can have peace of mind when it comes to making choices for your children.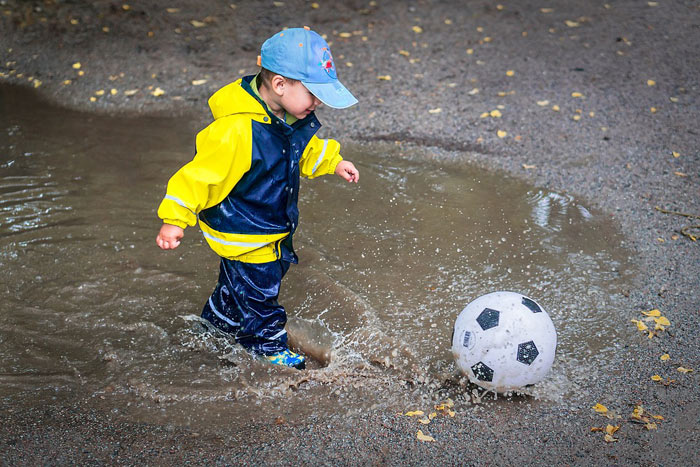 What is polyvinyl chloride?
You probably know it as vinyl or PVC. Polyvinyl chloride is a very common plastic made up of a combination of carbon, hydrogen and chlorine. Phthalates are often added during production as a 'plasticiser': their role is to soften fragile plastics that would otherwise be easily cracked when bent.
Why is it a problem?
From both an environmental and health standpoint, PVC is commonly considered to be the most toxic plastic. So this is what you need to know:
The PVC manufacturing process leads to the release of dioxins, a chemical compound classified by the World Health Organisation (WHO) as a persistent environmental pollutant. Dioxins are considered to be highly toxic and, according to WHO, 'can cause reproductive and developmental problems, damage the immune system, interfere with hormones and also cause cancer'. So, for the people in proximity to its production, and for Mother Nature, PVC can be a big problem if its manufacture is not managed properly.
Phthalates (the plasticiser often found in PVC) are not chemically bound to the plastics they're added to, meaning they can be released into their surroundings (on to food or skin they come into contact with). Babies and children are particularly susceptible to this transfer through ingestion as they have such frequent hand to mouth contact.
Phthalates are known to be endocrine-disruptors and, according to the World Health Organisation, "Recent research by USA, Canadian, and European governments has concluded that the use of certain phthalates (such as DEHP) are of health concern to some patient populations, as well as to vulnerable groups in the general public, e.g. infants."
While their effects are still being examined, testing on animals has suggested a potential impact on birth outcomes, fertility and possibly asthma.
What types of products have PVC in them?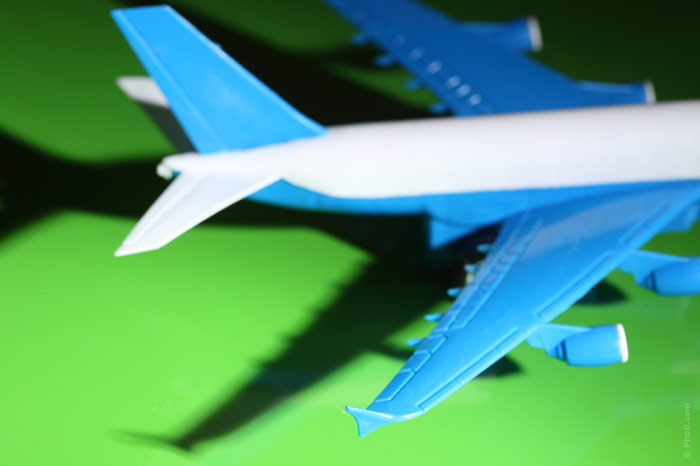 PVC has been used extensively in building supplies (flooring, pipes and plumbing) but also in many everyday household items such as lunchboxes, binders, shower curtains and children's toys. It's also used for larger outdoor items like wading pools or furniture.
For children, toys and clothing are of particular concern. PVC is still frequently used in rainwear, gumboots and art smocks. In fact studies have found that vinyl raincoats often hold significant amounts of toxic phthalates. But it's not just rainwear: sometimes patterns and designs printed onto clothing can include PVC too.
How can I tell if something has PVC in it?
On packaging it can be identified by the letters PVC or by the #3. If you take a look at the recycling information that's often where you'll find it (near the three-arrow recycling symbol). In some cases you may need to contact manufacturers directly for an understanding of whether they use PVC.
What can I do to keep PVC away from my family?
Well this is where there's some good news. More and more companies are starting to recognise that PVC should be avoided. So check on individual companies by asking them about whether they've implemented PVC-free policies. When it comes to toys, check those you have and make a rule that you won't have toys containing PVC in the house. If birthdays or events are coming up, it might be worth mentioning to others that you'd prefer PVC-free presents for your little ones.
For other items that your children come into contact with, do some searching online and look for companies that provide school supplies and clothing (particularly rainwear) with a 100% PVC-free policy.