The substance called piperine gives the pepper its characteristic hot taste. Korean scientists have shown that piperine can also block the formation of new fat cells in the human body.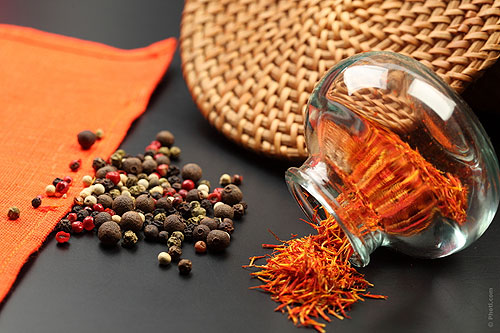 The results of the study conducted by Korean scientists have been published in the Journal of Agricultural and Food Chemistry. In particular, the article tells that piperine lowers the level of fats in blood and has other positive effects on human health.
For centuries, black pepper has been used in traditional oriental medicine to treat gastrointestinal disorders, pain, inflammation, and other diseases. However, despite the archaism of the spice, the scientists still know very little about its active ingredient, piperine, which acts at the molecular level. So far, we know the following: piperine "interferes" with the activity of the genes controlling the formation of new fat cells, and it also affects the metabolic processes in the human body.
Dr. Hsueh-Chun Chou, Dr. Jih-Jung Chen, and their colleagues suggest that their study will contribute to the development of new drugs on the basis of an extract of black pepper, which will be more effective for patients suffering from obesity and the diseases associated with it.