The inclusion of almonds into the diet will not only help to better control weight but also lower cholesterol levels.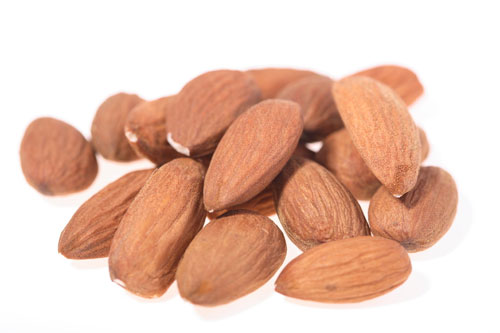 The new study published in the American Journal of Clinical Nutrition revealed that cholesterol levels in the participants' control group decreased by 8.7 milligrams per deciliter, compared with those who did not eat almonds (0.1 mg per dl). The experiment involved 123 overweight people. Within 18 months the first group was offered a diet including almonds; the diet of the second group did not contain nuts. After the study was completed, the indicators of cholesterol increased in all participants, but those whose diet contained almonds still showed lower rates.
Almonds are rich in antioxidants – substances that remove free radicals from the body, do not let them destroy cells and do not let the person grow old. Almond peels contain especially many antioxidants – flavonoids. Include this wonderful nut into your diet more often!