Anytime you want to shake off routine and fatigue and strike out on a spree, these will surely stand you in good stead… Blue LED shoelaces made of durable plastic, transparent and offering a choice of flash modes (Double Flash included!), they are powered from small batteries good for several days on end.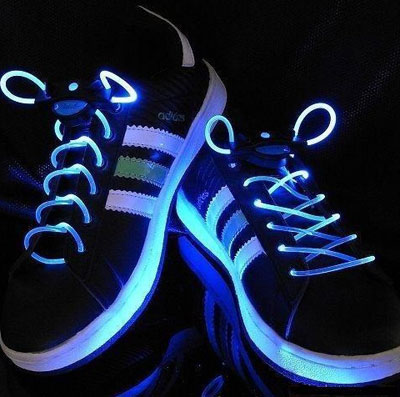 Don't even think of heading for a club or a disco without a pair of those, and don't confine them to your footwear only – they will look resplendent on every piece of your outfit! Get them for your children and then return for another pair for yourself.
Source of the image: 7gadgets.