In an attempt to strip away all the superfluous quazi-artistic stuff from clocks and give us pure unadulterated basics The Wrong Objects, working out the concept of the Front & Back Clock, came up with a clear white disk.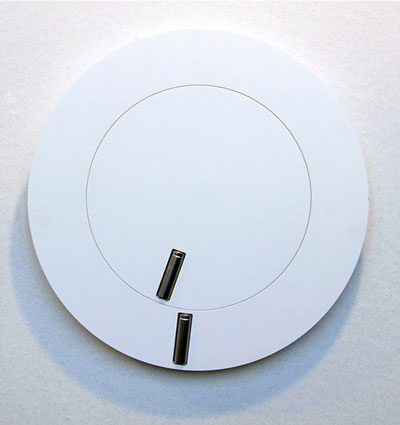 It certainly looks fine, but what about telling the time? And, by the way, since it's so old-fashioned that it is powered by AA batteries, where do we make the battery compartment? The Wrong Objects put two and two together, making two clock hands out of two batteries. By choosing the battery brand you can change the color palette of your new clock. If it will make it into production. For the time being it was only displayed at the 2010 DMY International Design Festival in Berlin.
Source of the image: Dvice.com.