Swarovski, the global producer of sparkling crystals has presented a collection of USB flash drives, Active Crystals. Above all, lovers of funny and functional gadgets will like the design flashcards.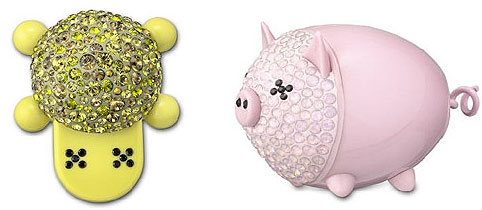 The product from the collection is made in the form of animals – pigs, turtles, birds and rabbits. The designers of the brand used crystals of white, yellow and pink flowers to decorate the device.

The size of each flash drive costing about $100 is 4 gigabytes. On the back of the Swarovski flashcards is a fastener that helps the flash drive to be used as a key ring.
Source of the image: Chipchick