The results of the research conducted by the experts from Ohio State University show who and why chooses different gloss magazines. Some previously done study had revealed that the women who are dissatisfied with their appearance also feel unhappy about the pictures of models. However, the new research has discovered a category of women who are the biggest audience buying fashion magazines.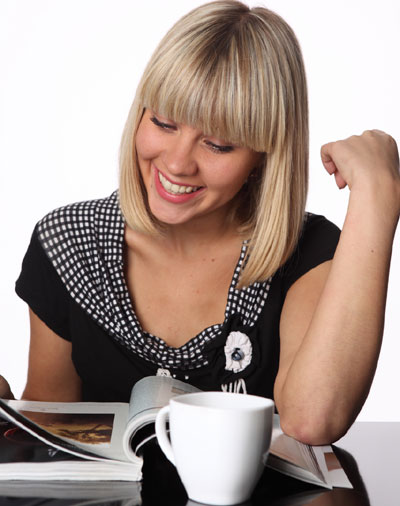 The experiment involved 256 women aged from 18 to 26 years, half of whom were overweight or obese. The volunteers had been viewing the pictures and articles in such publications as "Maxim" and "Vogue" for three hours. It turned out that all young ladies who were overweight spent 50% more time reading fashion magazines than the girls with normal or low weight. However, according to the plump women, they did not admire the ideal proportions of famous fashion models and movie stars or singers. They preferred to read. As for the slim ladies, they almost did not pay attention to the text, considering the photos.
Women will look at the pictures of beautiful and perfect bodies only if they feel they can achieve this ideal or already have similar forms, as the leading expert Silvia Knobloch supposes. On the one hand, the models with ideal parameters can be a source of inspiration to improve one's own body shape, but only in the case of slim girls. And, on the other hand, they can become a kind of marker to detect women who need some correction of weight.
Source of the image: Photl.