People who frequently go to tanning salons may develop addiction, similar to a drug or alcohol addiction. Researchers from the Memorial Sloan-Kettering Cancer Centre and the University at Albany examined 421 college students who were frequenters at tanning salons. About 35 percent of participants were found to be addictive to tanning.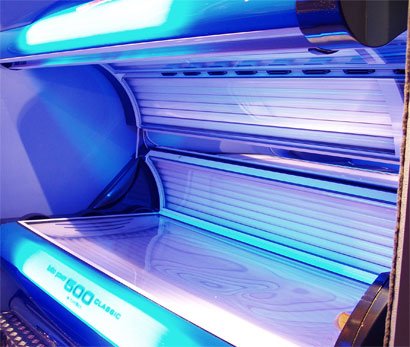 The participants admitted they were aware about the fact that overuse of tanning beds may cause cancer but 98 percent said they were ready to take the risk for a good tan. 78 percent failed to cut down on tanning. About the same percentage felt guilty about their tanning addiction.
Katrin Mosher, behaviorist scientist at the Memorial Sloan-Kettering Cancer Centre, says that one reason behind the addiction is that tanning bed provides comfort and relaxation. Other scientist believe that exposure to UV-light can boost endorphin levels.
Source of the image: sxc.hu/profile/dolar.