Aerin Lauder has quitted her job as a senior vice president and creative director in her family Estée Lauder company to create her own fashion brand. Although she prefers to have the position of the third authoritative shareholder.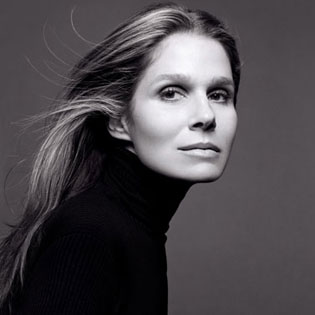 Now Aerin is in search of a team for the new project. Anna Wintour, editor in chief of American Vogue, as well as a former head of NBC Universal Jeff Zucker have already been invited as partners. Both will represent the management of the new company. Wintour will be a consultant, and Zucker will work as the chief.
And the 40-year-old Aerin Lauder has decided to ascend a new height. Her project will be a fashion brand that produces accessories, pottery, porcelain, and jewelry. Some of the brand's new jewels will be created on the basis of Aerin's grandmother Estee Lauder's famous jewelry.
Lauder has already found the office space, the company will be located in the 57th Street, New York, a few blocks away from Estée Lauder headquarters and in the same building where the Tom Ford offices are situated.
The company Estée Lauder reacted a little dispassionate to the news about Aerin's resignation. "A family member leaves the family business, but we have wished her success in her new endeavors, and have even left a consultant seat and the position of a member of the Board of Directors for her."
Source of the image: Dominosguide.