They say that if a guy likes you, you just know, right? But how come you can't decode his texts to figure out whether he really likes you or just sees you as a friend or a potential hookup? Knowing if how to tell if a guy likes you through his texts is actually one of the hardest puzzles to solve. Texting as well as online communication have revolutionized how we communicate. It has made communication easier but, at the same time, much harder. We can send messages at a fraction of a second but actual communication is vague, especially if we don't know a person that much.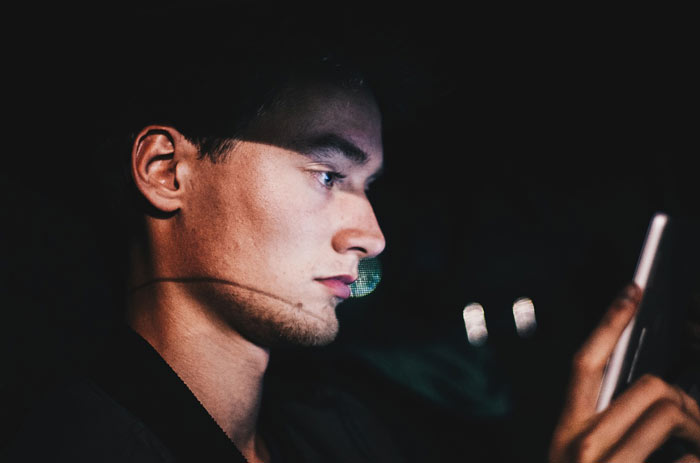 But enough of this mystery! There are surefire texting signs that a guy is hooked. Yes, you can actually get a read on whether a guy likes you through texts. Here are the most obvious texting behaviors if a guy actually likes you:
#1: Lots of Flirtatious Emojis
He sends texts like "I'm thinking of you!" with a wink emoji or "You look so cute in your profile photo!" with a heart eyes emoji. Does he like you? We can't tell yet but we're sure that he is fond of you. Emojis, when used sparingly and in the right context, can make conversations lighter and more playful. It's sending a vibe that you see the other person as someone you can have a good time with. If he's sending you lots of cute emojis to punctuate his mild flirtatious texts, it means he's open to the potential of you together. Emojis are also used if you don't want to appear too strong and you're scared of rejection. So if a guy says "I think of you a lot" and inserts a kiss emoji, he is telling the truth but doesn't want to be too serious or else it would be so harsh on his ego if you won't reciprocate.
#2: Writes Loooong Texts
Look, the majority of men hate texting. For them, it's a nuisance and a total waste of time. If they're sending you long texts, you matter to them. Period. If he does it often and somehow you feel like he's "maintaining" your relationship (whatever it is at the moment), then girl, no question about it, this man is investing his precious time on you and therefore likes you. Additional points if he's a busy person yet he still gives you long essays of his day.
#3: He Usually Replies Fast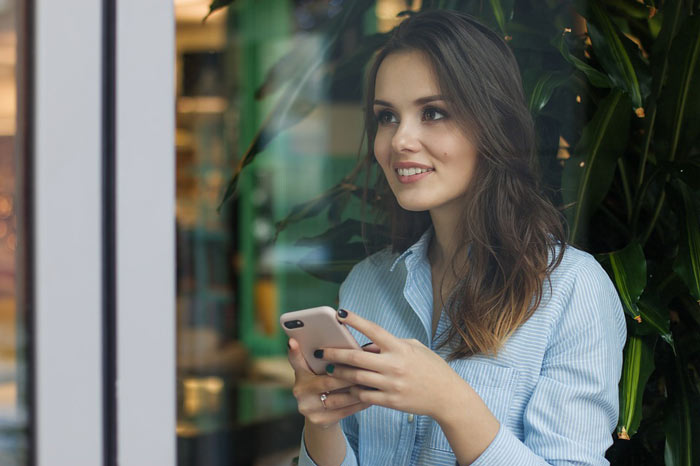 Again, most men hate texting. This is a fact. They don't start engaging with a girl through text because they know we're chatty and could be needy. We usually want to keep conversations going on and on but they use texting mainly for transactions like setting dates, etc. If he replies to your messages as if you're talking in person, and he never keeps you waiting, he's into you.
#4: He Initiates
This is kinda obvious but is worth mentioning. If you've been texting for a few weeks already, it is normal for your guy to slack off in the texting department. Maybe you're both comfortable and it's no big deal if you're initiating the texting. However, if he is the one texting you good morning and asking you what's up 80% of the time, he likes you. He wants to treat you like a princess. He wants to serve you and make you feel beautiful! You probably know this already at the bottom of your heart. And, the reverse is true, If you're the one always texting, he's not into you. Clear as day!
#5: Texts You At Night
If he texts before he goes to sleep, he likes you. Why else would he do this? Texting you at night means he thought of you after a busy day and that he wants to check on you before the day ends. When you like someone, night time is the most important text of the day. It's the time to say goodnight to the world and remind those we care about what we think of them.
#6: He Updates You On His Life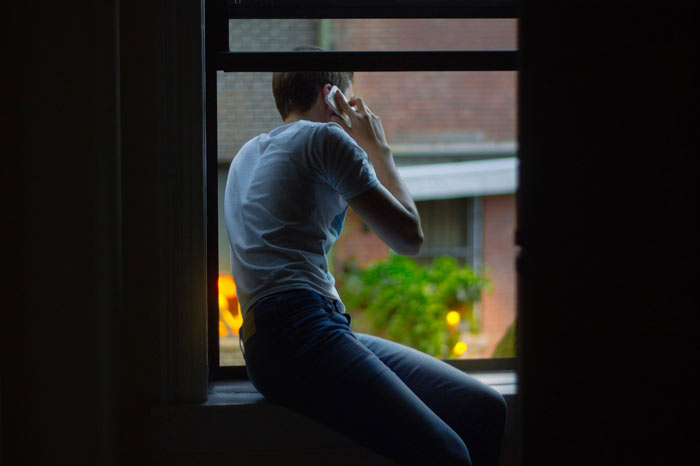 He tells you when he's grocery shopping or when his grandma is coming over. He also tells you about the unusual thing that happened to him on his way to work as well as his annoying new colleague. Basically, he gives you details about his life from the mundane to the most important ones. Guys only do this if you're their mom, you're their buddy, or you're their girl. If he gives you blow by blow details of his day and is equally curious about your day, it's a sign that's he finds you truly special. This article goes into more detail.
If you're smiling while you're reading this article, congratulations! It is without a doubt that your guy is truly into you. And if he's as into you in real life as he is in texting, you hit the jackpot. Give it a few more time and your relationship will surely blossom.
Author bio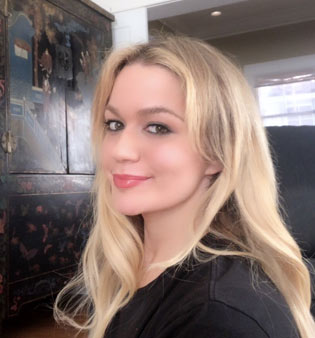 Erin Elizabeth is the web content manager for Vixen Daily as well as site relations for A New Mode, and is a freelance writer whose work is featured on sites like Your Tango, The Good Men Project, Prevention.com, Zoosk.com & more. She's a love/relationships expert with a love of helping people's hearts heal.