Wish you could wake up with your loved one looking as best as you can? Or maybe you simply don't feel like washing off your makeup? Anyway, you can find lots of reasons not to clean off your makeup before bed. Geniusbeauty.com has found out the unhealthy effects of sleeping with the makeup on.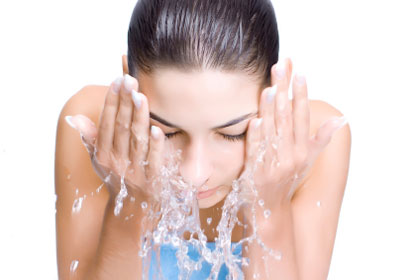 Sleeping with makeup on is not harmful. The skin can rest during the day.
Unfortunately, this is not so. The process of cell renewal switches on only at night, while our body spends the energy to maintain our beautiful appearance and fight against aggressive environment at the daylight. It's only by the night that our skin should be cleaned off to benefit from skin care creams.
Men love with their eyes so it's better to wear makeup all the time on the first dates
Men love (and so do women) a person, interesting, with all the advantages – and pay attention – disadvantages! You know, if you are going to look faultless all the time, your man will feel uncomfortable because he will need to live up to your standard, which is exhausting. This kind of relationship is likely to fade away quickly. And so will the youthfulness of your skin.
You can't look great in the morning.
It's quite the contrary! You just have to follow several tips.
Apply your night cream, at least, half an hour before going to bed using touch-up technique. This will ensure healthy components work better for your skin and prevent swelling in the morning;
Avoid sleeping on your belly to prevent morning wrinkles on your face;
Do not drink fluids before bed to avoid swelling;
Start using self-tanning creams. They make your skin look smoother and your body look slimmer.
What to do if you need to wear your makeup all night long?
If you need to wear your makeup all night long, try to choose lighter cosmetics. Apply cream eyeshadows because they are more lasting and not flaky.
If you feel bleak without mascara, dye your eyebrows and lashes at a beauty parlor. This will make you look bright all the time without causing any harm to your health. Repeat dying once in three weeks.
If you can't imagine yourself without makeup, you can try permanent makeup. But you have to know that this procedure is painful and you will need some time for recovery to let swellings and bruises on your face to go away. So make sure you visit skillful and experienced professionals. Permanent makeup lasts, on average, for two years.
Source of the image: flickr.com/photos/perfectoinsecto.