There are many pros to work from home, and it may seem the best way to work ever – especially before you started. Once you have gone deep into it, you may come across a number of drawbacks. Home doesn't psyche you up to efficient work, there may turn up plenty of distractions from family members, neighbors, household chores. If you feel buried under the snowball, check some work-from-home advice which will help you overcome the difficulties.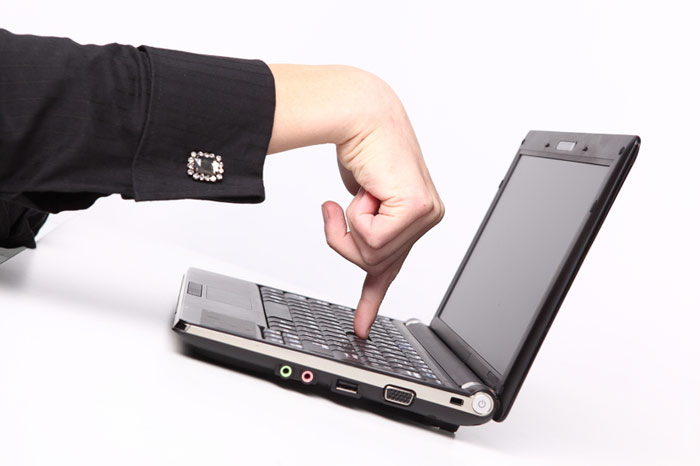 1. Make up a schedule
Working by a schedule of your own is a tempting thing, but you will have to be alert about it. You can easily fail to keep up the working shift, and either work all the time until you are spent, or leave the work until later because you can, and find out that you have accomplished nothing. If you set a schedule and see that you stick to it, you will be able to balance your working time and time spent with your family.
2. Set up a workplace
It may be enticing to work lying down or from a kitchen table with goodies strewn around, but in the end it is not an effective solution workwise. It's so much easier to concentrate when you have a place set aside for working. You don't have a room that you can turn into an office? Arrange a comfortable desk and see how it will change your productivity.
3. Schedule breaks
Working away focused in your little nook, you may forget the passing of time. For the sake of your productivity it's better to take beaks, so plan them out ahead. When you get around to having lunch, get up and leave your workplace. Such breaks will provide you with a change from work and enhance your concentration.
4. Work dressed
Another pleasant aspect of working from home is that you don't have to dress up and can stay on in your pajamas. Well, nobody's going to say it's all wrong, yet a better idea would be to pretend you're going out to work. No need to get yourself spruced up, but working in a pair of jeans that you go out in and a becoming top may get you psyched up better for tackling the workload waiting for you.
5. Learn to deal with distractions
Distractions can really pose a great problem since your family members and friends may prove somewhat difficult to fend off. They may cling to a belief that your work is a trifling household chore! Why not explain them in advance that you will be busy and won't want to receive calls, either on the phone or personal. Get them warned so they will take it seriously.
6. Step out
Working from home, getting about your housework, taking care of your family – do you ever go out, or are you stranded within four walls? You need to get out as often as you can. Even if it's going to a store for a trolleyful of groceries, go, but better still if you find time to stroll about the neighborhood – or move out to the nearest café with your laptop and do a spell of work there. Fresh air and a change of environment are sure to re-set your mind and soul.
7. You can be as flexible as you wish
Distractions should be avoided, true, but now and then you can enjoy the possibility to take a break whenever you want – or when a really urgent matter crops up. If you set the right limits for your family, you can choose your own time and start as early (or as late) as you like, or at various times depending on your mood. It can add to the difficulty of arranging the general schedule, but save a lot of trouble when trying to do several tasks in a day.
As you opt to work from home, it may take you quite a while to settle into the routine; making use of these tips will facilitate the process. Tweak around all the tips according to your needs and inform the people around you about your working habits. This way you will be most productive and able to enjoy the freedom work from home gives!