What is the cost of a paper bag where we put our purchases? Even if buy the products of some expensive brand? No more than 50 cent? $3? $35? Try to guess again! It can cost nearly three hundred dollars!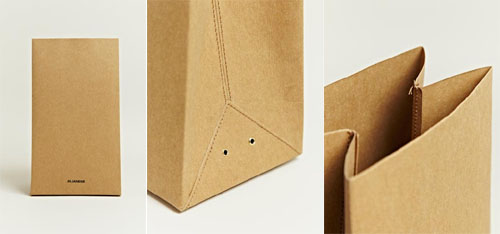 The world's most expensive paper bag is a package named Vasari Bag by Jil Sander. A plain rectangular bag is made of coated paper (though it looks like ordinary craft) and is sold for $290.
The decor includes stitching, metal holes and a Jil Sander logo. This bag is from the Fall-Winter 2012 collection.
The Stylelist edition has told about the new product, reasonably noting that for $290 you could buy all the paper bags you see while shopping this fall.
But there is another, no less astonishing news about the package for $290. It is impossible to buy a package for they are currently sold out, and those who want to buy a Vasari Bag will have to wait for its release next season. What a pity!