The Ukrainian Barbie Valeria Lukyanova is no longer alone in her plastic heaven: she has found a perfect companion to make a truly freaky pair that threatens to turn the Ukraine into a Barbie-infested country!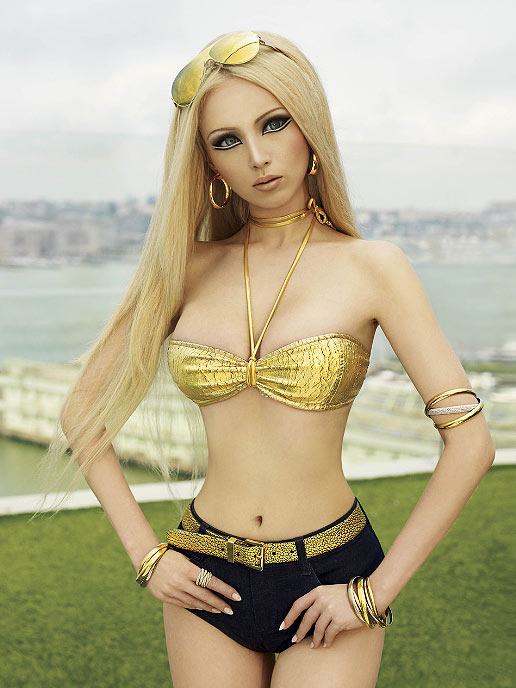 Her doppelganger is known by the nick Dominika and – what's more – she hails from the same city of Odessa, so the glamour duo have a chance to come together as often as they like, and boy, don't they use it!
Actually, Valeria and her copydoll friend, born Olga Oleynik, ran into one another on the Internet some time in 2007, drawn together by their similar looks (supposedly achieved with the help of surgery). They discovered they shared so much that those who were not in the know were apt to take them for sisters.
But the 21-year-old Barbie is ready to endorse this view. "We are really sisters – but only in spiritual way," says she, pointing out that it is lifestyle and the general attitude to life that matter.
The dollworld pair are pretty busy delivering lectures on what else but spirituality, owning up to the fact that they rely on their appearance as incentive to attend their lectures. They fork up about $100 per session. Besides, according to RadarOnline's report of Lukyanova's recent interview, she told the V magazine that Dominika turned out to be a great clothes designer and they create costumes that are futuristic, candid and quaint.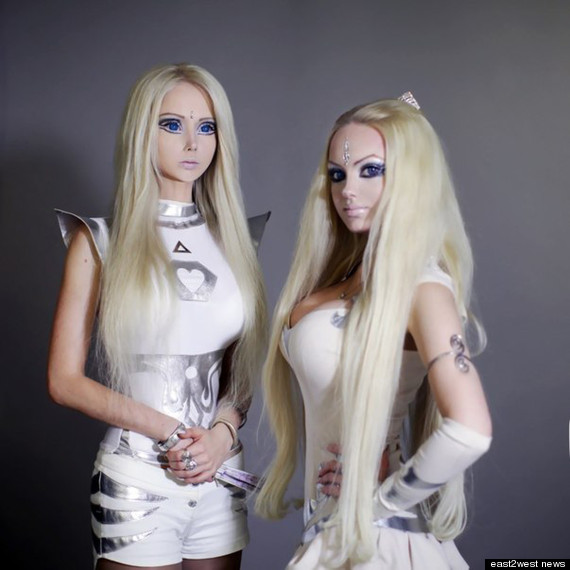 Their plans include relocation to the United States in the nearest future – Dominika will go there to join her US-based boyfriend, and Lukyanova's husband is thinking of setting up a business venture there. The plastic girls are expecting to be in demand, too, going to parties and doing photo sessions.
Another reason for their emigration may be a share of acid criticism the human Barbies come in for in their native country, where they are under fire for disseminating a Barbie virus that may infest other Ukrainian girls and make them want to lose their own looks on the way to the dreamlike world of girlish fantasies.