The bathroom is an area of the house where we spend a lot of time. It is where we take a bath, clean up, do makeup, etc. It is important for a bathroom to be clean, dry and pleasing to the eye. The shower should be enclosed to keep the whole bathroom dry. The shower door contributes greatly to the bathroom's overall look. But which type of shower door is best? Framed or frameless?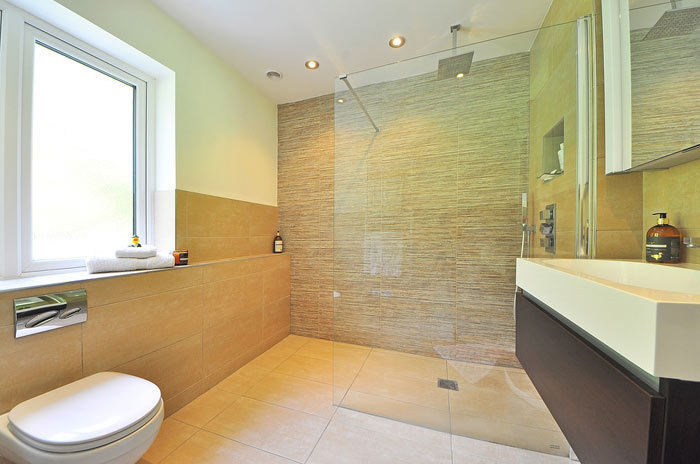 Framed shower doors are the most conventional type. Framed shower doors rely on metal rods to support the glass walls. On the other hand, frameless ones are gaining more popularity for their sleek and elegant look. Frameless doors utilise thicker glass, as they do not rely on metal rods for support. If you are building your bathroom and you are choosing between these two types, you can study their individual benefits to help you decide which one will suit your needs best.
Framed Shower Doors
Framed doors are best at keeping water inside the enclosure. You don't have to worry about water leaking out and into the other areas in the bathroom. They are equipped with seals at the bottom and sides, so you can install the door even in front of the showerhead. They are also less expensive than frameless shower enclosures.
Frameless Shower Doors
Frameless shower enclosures are more elegant and sleek-looking because of their lack of metal frames. Their lines are cleaner, and the door itself can open in or out, depending on the bathroom's design and layout, contrary to framed ones. They are also easier to clean, as there are no metal frames that accumulate dirt and grime. When it comes to size, frameless doors are more customisable. Frameless enclosures make the bathroom look bigger, because the view is not impeded by metal frames that can make the shower appear detached from the bathroom. They are more suitable for modern houses.
Disadvantages
But with every pro comes a con. Each type of shower enclosure has its own disadvantages. With framed enclosures, they can appear old-fashioned in modern houses. Their sizes are also limited due to the fact that they are held by frames. Cleaning framed enclosures can prove to be more difficult as the metal elements can accumulate dirt and grime, which can be hard to remove. On the other hand, frameless enclosures are more expensive than their counterparts. They are also more prone to leaks especially if the door itself is placed right in front of the showerhead.
When it comes to choosing which type of shower door to put in your bathroom, you have to take into consideration several things such as the bathroom's design, size, and your budget, among other things. Your installer can also help you decide which door is most suitable for your needs.