No boys allowed. What do you do when it's just you and the girls? Here are some ideas that are fun and positive for a slumber party.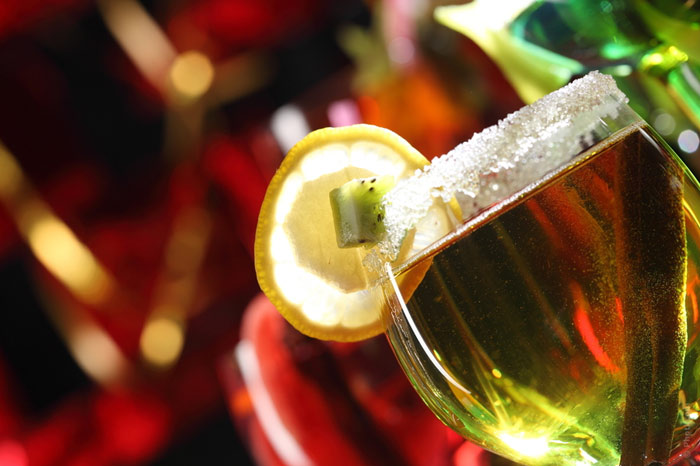 Do Makeovers
You're never too old, or young, for a makeover. They're fun, they let you get in touch with your wilder side, and you don't have to show it to anyone but your closest friends. Try some new homemade facial regimens, trade brow and lash tips, and break out the Opi nail polish for an impromptu mani-pedi session.
You can also "kick things up a notch" by putting on a fashion show, seeing who has the best look.
If you're feeling especially dangerous, hold a fashion show with tin foil makeovers. This game involves making the best outfit you can out of nothing but tinfoil. That's right. The only thing you'll be allowed to use is tinfoil. Then, model it and have your friends judge your outfit. Everyone gets a turn and the winner gets a prize.
Do Cocktails and Cookies
If you're old enough to drink, bring on the liquor. If you're not, keep it clean – you can still have fund with mixers. Relax. After a few drinks, you might be ready to open up about your life, reminisce with old friends, and get to the bottom of a decades old prom mystery.
And, don't underestimate the power of baking to bring you closer to your friends. Baking cookies used to be a big thing at slumber parties. And, be honest: who doesn't like eating a little raw cookie dough and licking the beaters clean when you're done with the mixing bowl?
Add Some Drinking Games
If you've added booze to the mix, this can be fun. Even if you haven't, give it a try. Kick it old-school with games like "Truth or Dare," "The Alphabet Game," "I Spy," and "UNO."
Don't laugh. UNO is surprisingly difficult when you're drunk.
Do A Photo Shoot
Photo shoots? Yep. Playing dress up, or dress down, can be a lot of fun. Get some matching P.J.s from www.sleepyheads.com and a nice DSLR camera and do your best, or worst, or whatever.
If you want proof (or maybe evidence), set up an area in the corner of the room with a nice backdrop, some props, and maybe different lighting options.
Take turns capturing your silliest, sexiest, and most serious poses. It'll be all the more fun trying to do it in something as casual as pajamas.
Some "Adult" Entertainment
Look, sometimes innocent isn't enough. Depending on how old you are, "adult" could be a good thing. Whether you cue up your favorite sexy movie, hire a dancer or invite some hot dudes to "crash" your party, this kind of entertainment will likely strike a chord with the singles in the room.
Just make sure that you're not making any of your friends uncomfortable. And, if you're looking for a more innocent and low-key way to get men into the picture, do a "speed dating" kind of game. Start out with happy hour to chill everyone out, do a meet-and-greet, and then kick the guys out before the sun goes down.
You'll still have their phone numbers in the morning.
Allison Ernst has carved a successful career advising on child education and family matters. She enjoys the opportunity to share her ideas and views with a wider audience online. You can find her posts on a variety of different websites aimed at a family audience.