Moroccan rugs have existed for many centuries, but they are becoming progressively popular in modern homes. They not only add warmth and softness to the house, but they also create a bold and beautiful centerpiece. With a wide variety of options on the market, it can be difficult to know the type to select and how to spot the suitable one. There are several types of rugs available, and they include: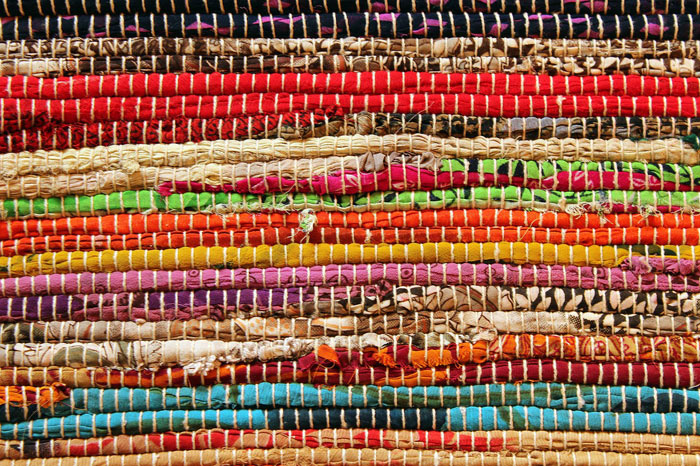 Azilal rugs
Boucherouite rugs
Vintage Beni Orian Rugs
In this article, we will be focusing more on the Azilal rugs, and the factors to consider when selecting a good one during your purchase.
Azilal rugs are incredibly soft, and they are made from virgin wool entirely. The colors of these rugs hail from natural dyes, and each part of the carpet has the touch of the artisan. They are entirely made by hand, including all of the weaving and knotting. This specific rug is ideal for colder climates, and you can use it as a blanket in some occasions. Everyone is incredibly unique, and this means these rugs are an exact reflection of the individual who made them. The following are several factors you should take into account when purchasing one.
Know what you need
Every homeowner desires a particular type of style to complete the look of the house while complementing other accessories. you must, therefore, explore various options while considering factors such as price. one option you should consider is the azilal rug collection which comes with different prices.
The vintage carpets designed by the Berber tribes in Morocco is the most costly and ideal if you are feeling a little extravagant. It's crucial to know your budget, the material, and size you want before you start searching so that you do not end up with rugs that hardly fit the area you want to be covered or poor quality carpets that are not long-lasting.
Look for patterns and symbols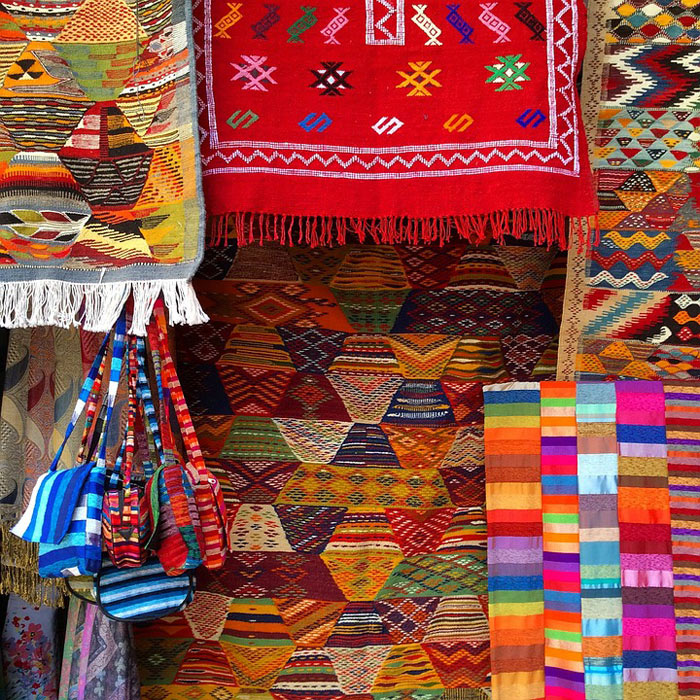 The icons of the Berber tribes significantly influence the art of weaving carpets. Each design, logo, and motif means something unique to the person knitting it. It could be a marriage or birth celebration, a fertility wish, or an epic to the landscape of a specific area. Once you purchase a Moroccan rug, you will also be taking a unique story with you.
Avoid synthetic materials
Original Moroccan rugs are hardly created using synthetic materials. To check the material of the carpet; you only need a cigarette lighter to burn a small corner of your carpet. If it burns and produced an unpleasant smell, then it is created using synthetic materials since wool fibers do not burn.
Where to get the rugs
One of the favorite places to purchase rugs is Marrakesh. However, most of the shops in that place are similar, and if one shop doesn't have what you are looking for, the dealer will borrow from the neighboring store. Ask about the details of the rugs, and a literate dealer will be in a position to tell you the origin of a particular rug based exclusively on its design.
Expect some imperfections
Most of the good Moroccan rugs are those designed by the Berber tribes since they are entirely handmade into abstract symbols and patterns that tell the incredible stories of the tribes. As you purchase, expect some imperfections since the charm of these rugs lies entirely on the stories behind it.

When deciding to buy one of these hand-woven rugs, it's vital to know the place from where you are getting it. One rug can look entirely different from another one created in another place. There are various materials and techniques used and taking this into account is also vital to the purchasing process.