Are you looking to migrate to a new country permanently, or just for a temporary working holiday stint? If so, you might have already hired a migration agent to help you out with this mammoth task. Once you have hired a migration agent to prepare and submit your visa application, you and the agent have embarked on a professional relationship. In this article, we will have a look at 6 tips for getting the most out of your migration agent relationship, so read on to find out more!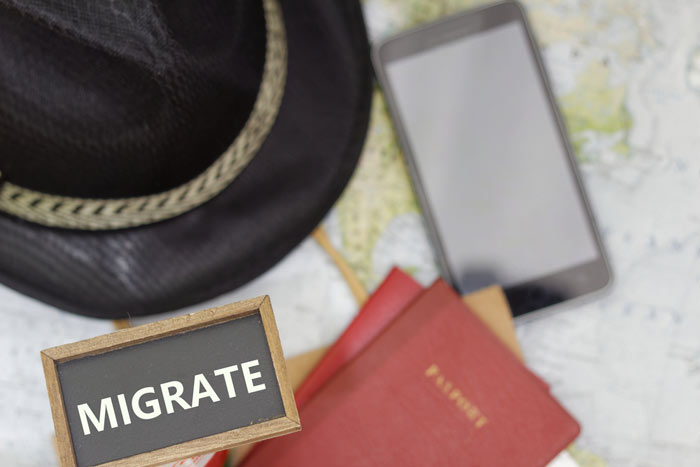 1. Ensure That You Are Briefed On Everything
Even though you have hired a migration agent to assist you with all things visa related, it is important that your migration agent outlines the entire process of what you will need to do, what documents are required of you and the deadlines that you will need to keep an eye on. According to migration agents at Cosmos Consultancy, you should always provide your migration agent with all the necessities on time as an agent will not be able to prepare your case without having all the information they need at once. Ensuring that you and your agent are on the same page will prevent invaluable time from being lost.
2. Honesty Is The Best Policy
All too often, people tell white lies to their migration agents, provide bogus documents or false and misleading information in order to try and fib their way into getting a visa. Whatever you do, avoid doing this at all costs. Not only is this unethical, it is also a crime. If your lie is discovered, you may be denied a visa, and you could be excluded from the country for a period of time that could last up to 5 years. An agent who assists you in your lie could also end up losing their license, or in certain instances, even end up jailed.
3. Always Update Your Agent On Changes
Life is unpredictable, and often times, circumstances in our lives change in an instant.
Should a circumstance that will affect your visa application occur in your life, you should promptly notify your migration agent so that they can re-assess your case or make the necessary changes in your application. No matter how small the change – even if it is just a phone number or address change, always let your agent know what is going on so that valuable time is not wasted.
4. Cost And Fees Should Be Known Upfront
One of the things that your agent owes you is transparency.
You should expect your agent to provide you with an exact lining of all their costs, fees and payment schedule. All this should happen at the time of hiring, and not after. Ensuring that everything is in writing can prevent any future issues from popping up, so make sure that you are kept in the loop and not taken by surprise at any point of time.
5. Your Migration Agent Should Be On The Ball
Another responsibility that your migration agent owes you is to be on the ball.
What this means is that an agent should keep you updated about any immigration law or policy changes that could affect or influence your case. On top of that, your migration agent should certainly keep you in the loop when it comes to knowing about exactly when your application has been submitted, what the status of it is and what the results are.
6. Achieving A Positive Outcome
Last but not least, do understand that a migration agent cannot guarantee you with 100% that your visa application will be a success. After all, the final decision is in the government's hands, and all that you and your migration agent can do is to ensure that you meet all the requirements to the best of your abilities.
Of course, if both you and your agent have a productive and healthy relationship, the odds of your submission being in its best form and on time is much improved. This is why having a great relationship with your migration agent is so crucial.
____________
With these tips and things to look out for in mind, we are certain that you will get the most out of your migration agent relationship. Always remember, the better your relationship, the higher the chance of a successful application.