It is finally summer. As soon as warm weather comes, many of us face a new problem: all those extra pounds are clearly seen in most summer clothes. It would have been better to keep to a diet or go to a gym, but it's the ideal way. Those extra pounds do not go away so quickly, and it will take at least a couple of months. And it is today that you want to look beautiful and graceful.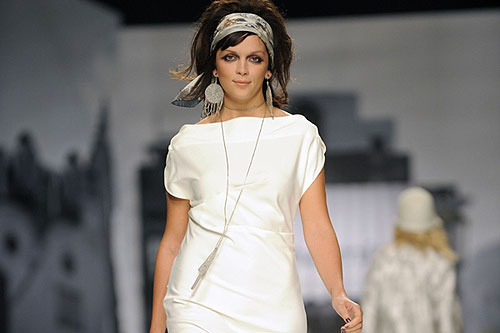 That is why we have compiled a list of things that make your figure slimmer and visually remove a few extra pounds without dieting and fitness.
The main advice for those who want to visually look slimmer is you must work on two tasks: to visually enhance your height and divert people's looks from the flaws of the figure. How can you do it?
How to Appear Taller?
If you want to look slimmer, the easiest way to do this is to visually increase your height. In this case, the width of the body will be balanced by its height. This is all due to optical illusions.
For the "taller height" you may use:
long necklace
vertical stripes
heels (sandals, ballet flats and shoes with a flat bottom are, of course, more convenient, but they shorten the legs)
an updo hairstyle
elongated silhouettes of clothing (e.g. a long jacket instead of a short jacket)
As for footwear, it is better not to use shoes with a strap at the ankle, as they visually shorten legs and reduce height. It is better to choose the type of boat shoes.
How High Heels Change the Way a Woman Looks
There exists a rule among personal stylists: one-centimeter heels visually remove one kilo of weight. Heels stretch the figure and make it slimmer. Of course, you should not choose very high heels (like 20 kg of weight = 20 cm heels). It is better to prefer wider heels.

Distract Attention from Your Body Imperfections
Makeup
How to distract people's looks from a round tummy or excess weight on your hips? The easiest way is to draw attention to your beautiful face. Bright lips or eyes will be the objects that attract people's attention.
Bijou and Accessories
Jewelry performs the same function as the bright makeup. Bright long earrings, rings, a scarf around the neck or beads can be the objects that distract attention from the flaws of the figure. Here we must be careful when choosing the size of jewelry: too heavy and massive decorations will make your image overloaded, while too few body decorations accentuate disproportions.
V-Neck Blouses and Dresses
Clothes with a v-neck are a must have thing for anyone who wants to look slimmer. On the one hand, such a cut visually makes the body taller, and on the other hand, it focuses attention on the beautiful breasts.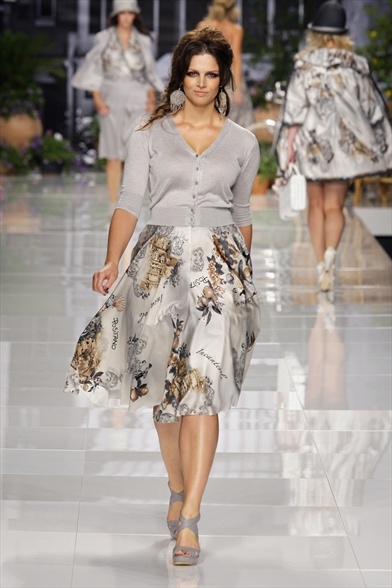 Long Sleeves
When we gain extra pounds, they are distributed all over the body: not only our tummy or hips get bigger, but arms as well. Plump hands should be masked with long-sleeved clothes. If it is hot, one may wear a silk shawl. It is believed that women with plump hands should not wear sleeveless dresses and tops with straps.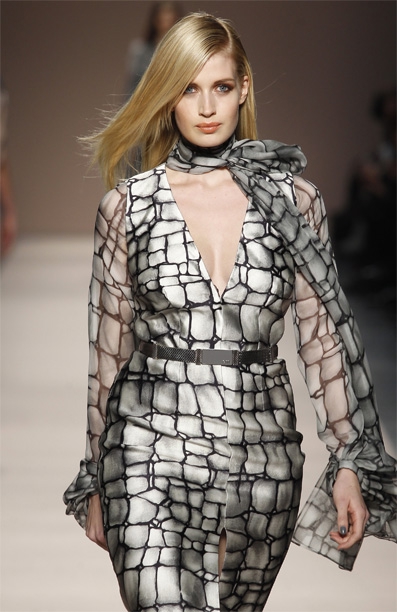 Flared Clothes
Clothes in the Empire style (dresses, blouses, shirts) are the best to mask figure flaws – trapezoid-shaped and flared from the breast down clothes. Such clothing is perfect to conceal the tummy and plump hips.
Colors
Black
Any woman knows that the black color makes her slim. You should not forget about this rule, if you want to look slimmer – even if you think that black is boring. In addition to black, all other dark colors (dark blue, gray) also make you slimmer. Black is the color of elegance. In summer, you may choose gray or dark gray clothes instead of black ones.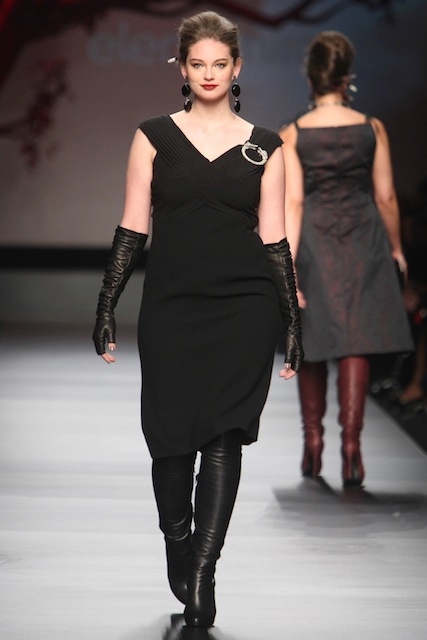 One-Colored Looks
One of the almost magical ways to look slimmer is to make your look monochrome, i.e. combine the clothing of one color only. The more patterns in the clothes you have, the larger your size seems, and the more pounds you visually weigh.
Suntan
On the one hand, tanned skin looks tighter, and on the other hand, it hides the flaws of the figure. If you can not get your suntan at sea or in the solarium, you can use bronzers.