Thigh-high boots had always been associated with an image of a sexy woman just inviting you to bed. However, the charm of thigh-high boots had been lost as lots of people always considered it as an accessory only pampered by women not belonging to so-called high-class. But look at them now. Over-the-knee boots are making their glamorous come back in the fall-winter 2009-2010 season.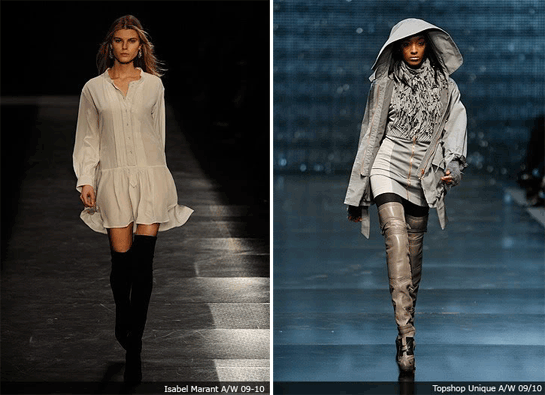 If you are willing to buy thigh-high boots, there are two things you should avoid while buying them – thick heels and high-shine patent finish. If you buy boots with these finishes, chances are that you might notice cars driving by with a questioned look of "How much would she charge for an hour?"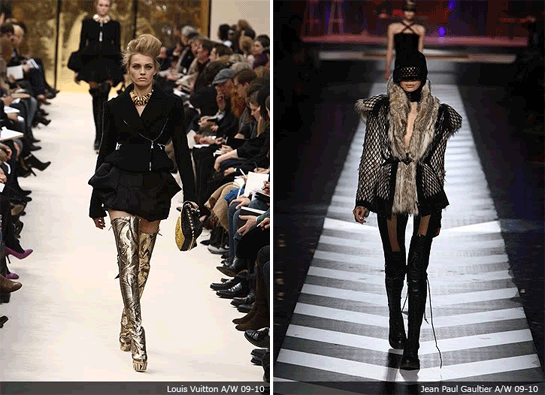 You should opt for genuine leather, suede and shearling or wool lining would make you look glamorous, classy and cozy.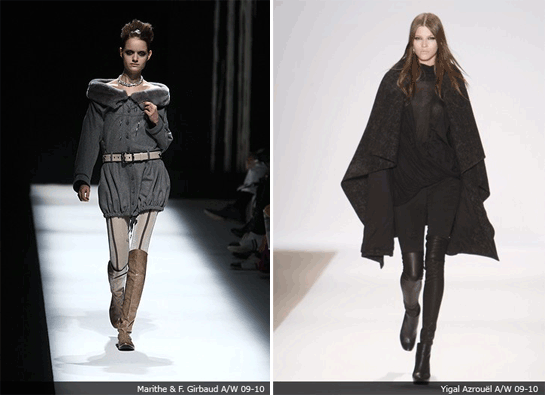 Source of the images: fashionising.com.